How Law Enforcement Can Electronically Serve
This page describes how Law Enforcement can receive documents via LegalAtoms and then service the client offline, and then complete the Proof of Service digitally using LegalAtoms
Step 1: Login to LegalAtoms
Navigate to https://app.legalatoms.com/
You will see the login screen where you can enter your credentials and hit login.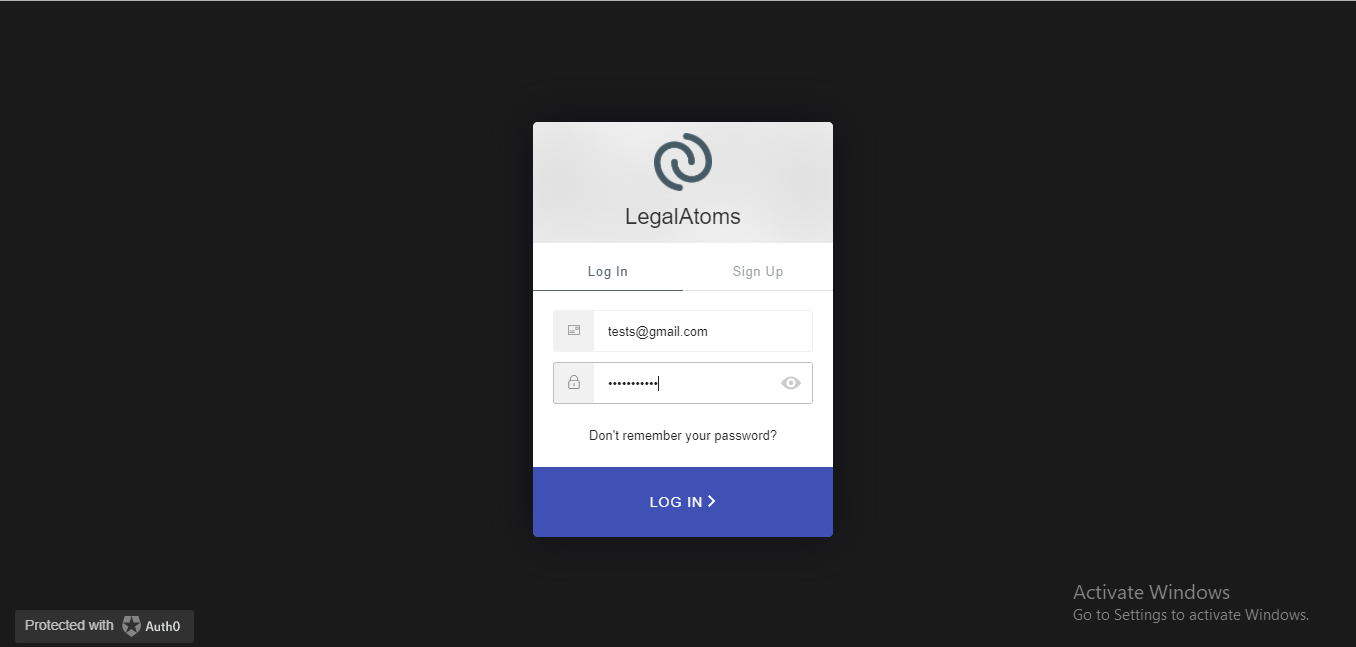 Step 2: E-Serve a specific Case
On the main page, titled "Your Cases", locate the specific case you want to serve and click the E-Serve button
Step 3: E-Servicing Popup
Once you click on the E-Serve button, a popup is shown.
Enter the service time
Select the respondent served via, options being
Enter Facebook profile link
Enter Twitter profile link
Enter Whatsapp number
Click on the Send button
Once you're served, the message is shown at the end of the bottom screen.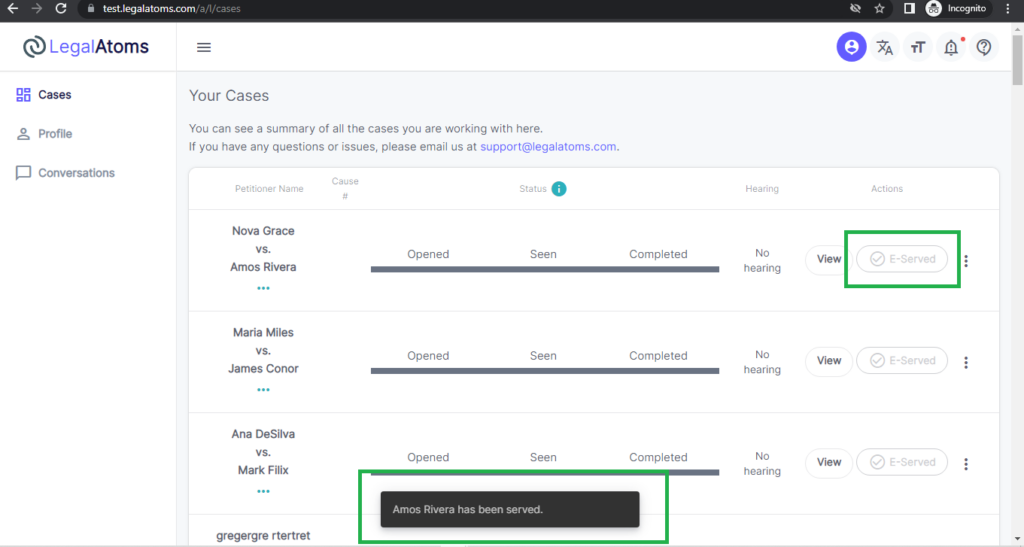 Step 4: Simply Complete the Proof of Service
After completing the E-Service, officers simply need to complete the proof of service.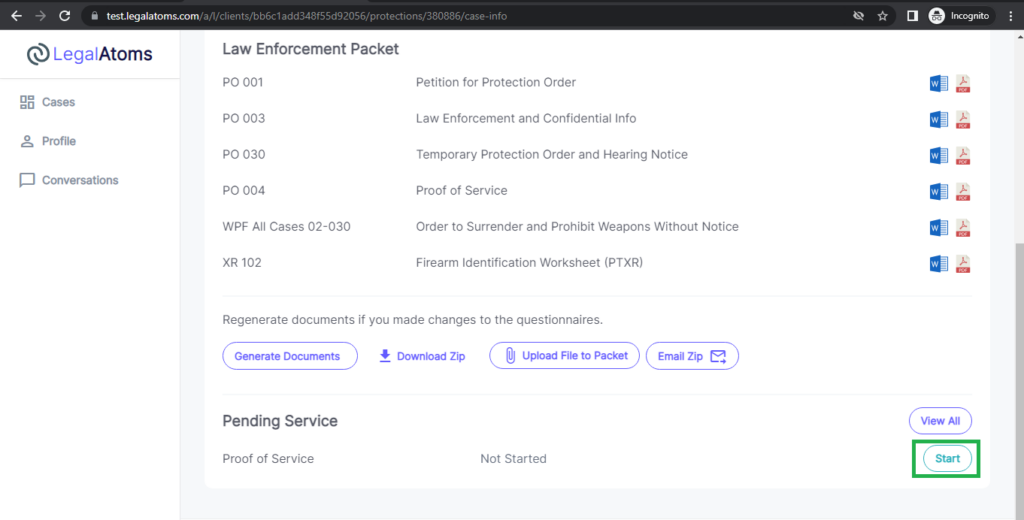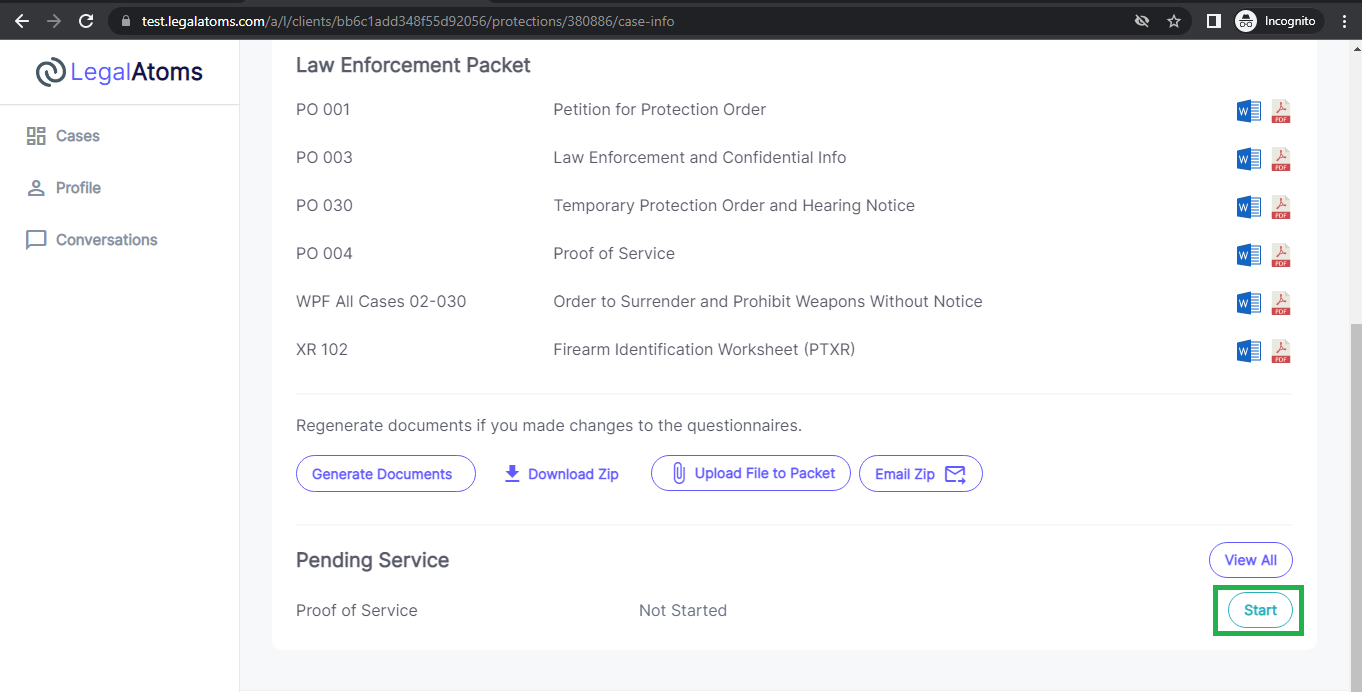 Click on the Start button, you will be led to a new screen which will be a questionnaire having the same pieces of information that are on the paper version of a Proof of Service form.
Step 5: Complete the questionnaires
Complete all the questionnaires and click on submit button.
At this point, the court is notified and will have access to the Proof of Service.
About Post Author