Tagging Attachments as Confidential
We at LegalAtoms, strive to keep our clients and their needs safe and confidential. LegalAtoms now has an option within the protection order to keep attachments confidential. When uploading attachments, there's an option to tag the files as confidential.
Confidential Attachments:
Sealed Personal Health Care Records
Exhibits (The client wants to be sealed)
By checking this box they will be asking the courts to seal what would normally be a public record to private and only accessible to the client and the courts. The respondent and general public will not be able to see what attachments the client has included.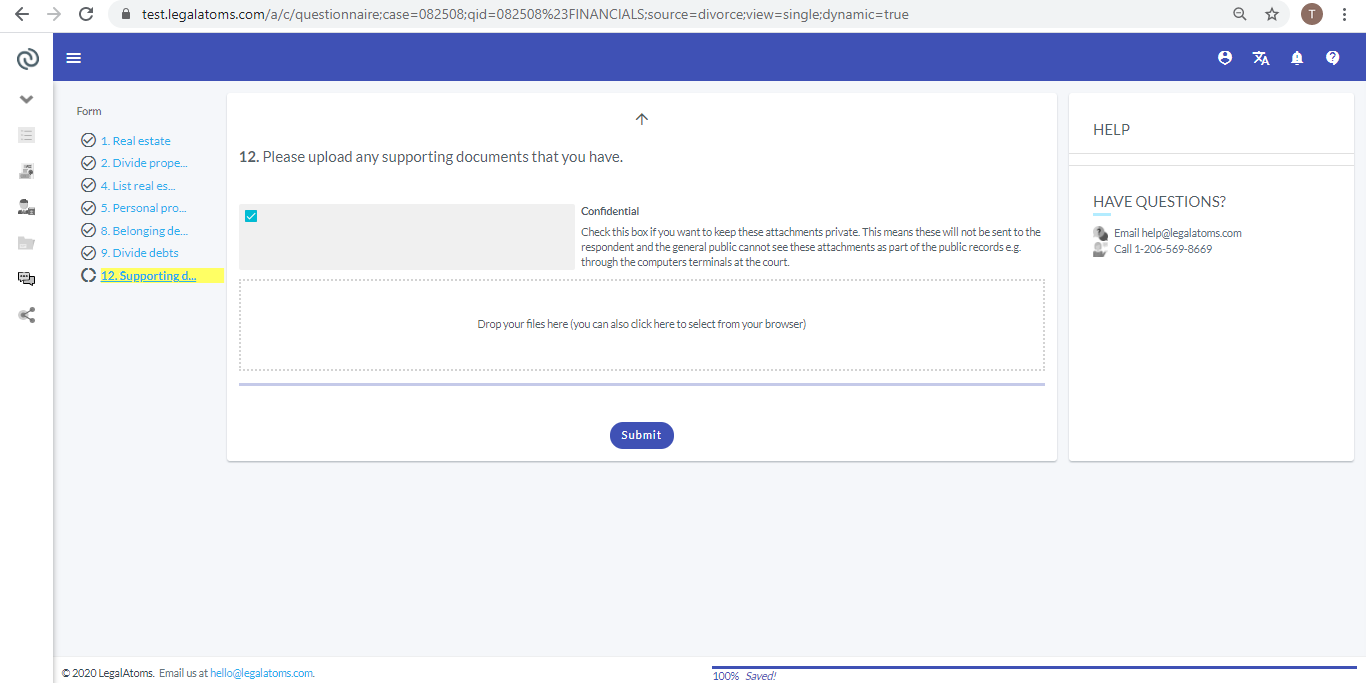 When the client has filled out all the questionnaires and is ready to file their petition with the courts they will be brought to the screen that they will generate and download their documents. The very last items they will see the sealed items that they will send as a cover sheet to the courts.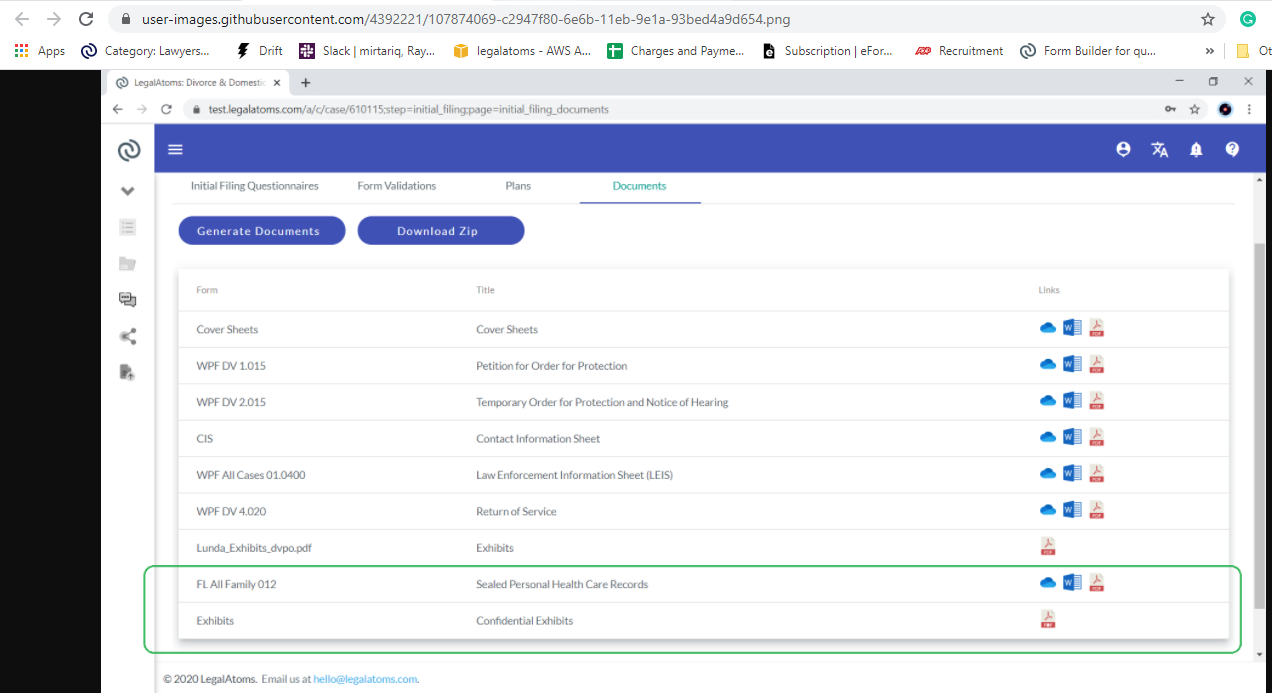 Just keep in mind that all documents except for the ones they have asked to be sealed will be public record. Public record means that the other party will be giving a copy as well as the general public will have access to the file via court terminals. By asking for confidentiality it is a legal way of keeping some information private.