This will assist you in connecting with a client and letting them know you are willing to take on their case.
From the diagnostic screen you will see a list of your current clients.
You will also be able to create a client account as well by clicking on the Create Client Button in the top left part of the page.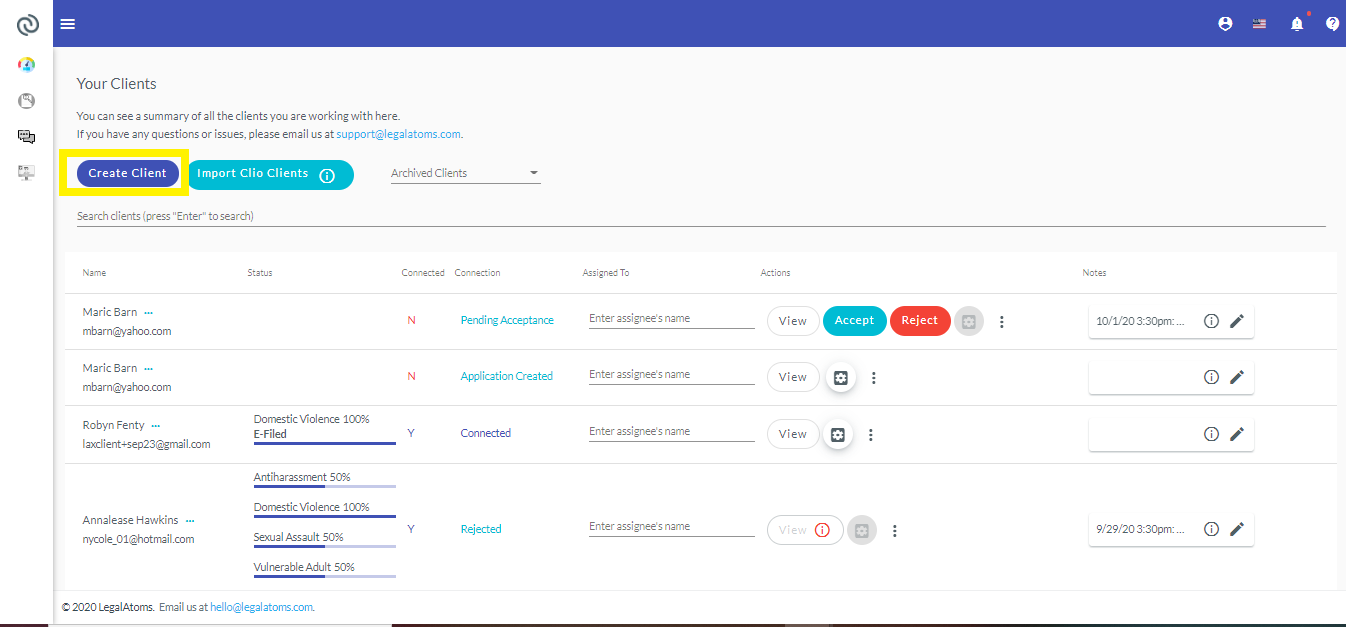 2. Once you click on the Create Client tab you will have a screen pop up that allows you to enter the name and email of the client.
This will allow you to notify the client when you are ready that you will be taking them on as a client.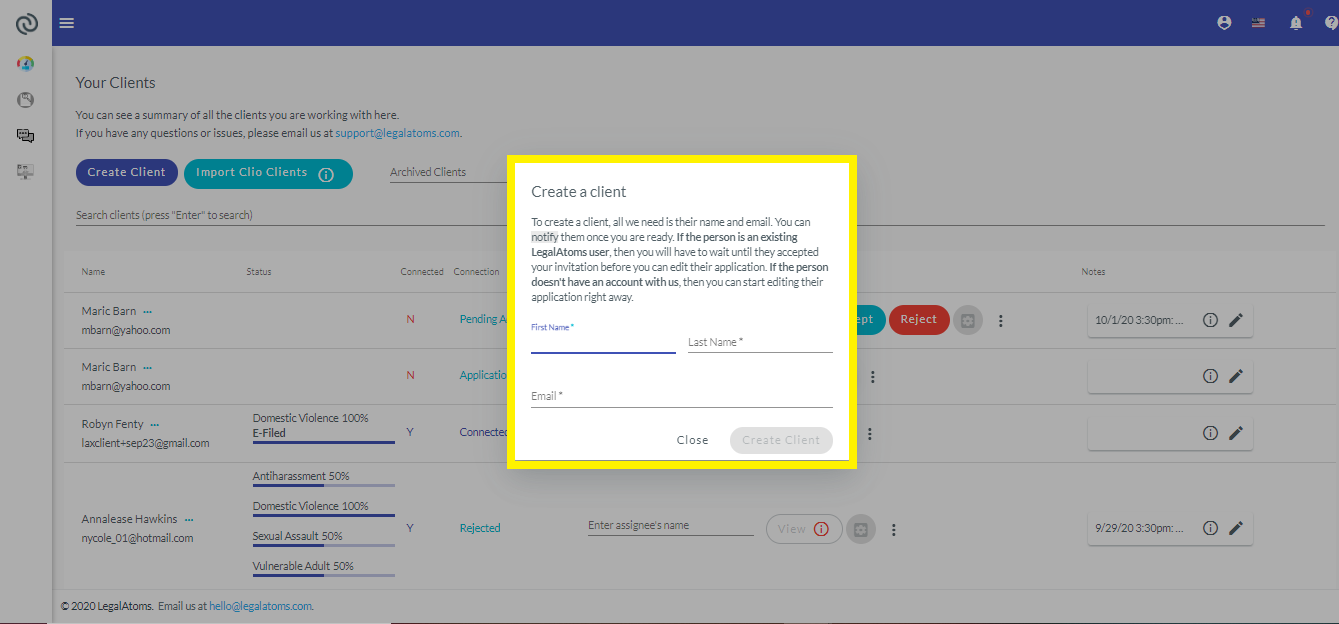 If the person is an existing LegalAtoms user, then you need to wait until they have accepted your invitation before you can edit their application.
If the person does not have an account with us, you can start editing their application right away.
You will then get a confirmation that the client has been created.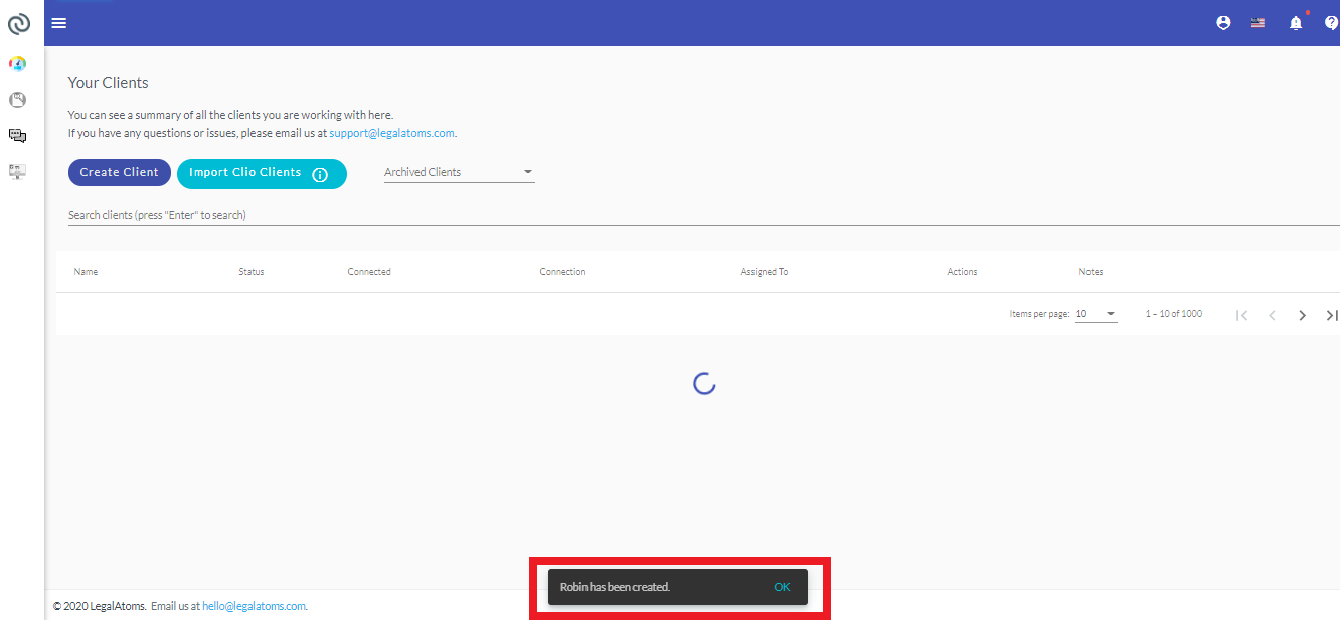 About Post Author