Acquire clients via
LegalAtoms
If you're a lawyer practicing in Washington state, we can help you acquire clients.  About two hundred Washingtonians visit our website every day to get guided experience to prepare court documents. 
As these pro se litigants are answering questionnaires we offer the option to easily seek a lawyer's advice.  We then present the lawyer profiles, services offered, and even integrated calendar options to make appointments. The biggest benefits are more accurate matching and shorter time to clients making purchasing a paid service from you.
We only present your profile based on your preferences e.g. in your county or dealing with certain sub-situations of cases e.g. Evictions not based on unpaid rent or divorces not involving children. 
When the client reaches you, they have completed case documents, and received substantial basic information about the legal area, and are pretty close to making a decision to pay for legal services.  
We comply with all of the WSBA rules for marketing for lawyers.
Our mission is to cut overheads for lawyers like you thereby allowing you to offer lower-priced packages with fixed list of services included and ideally a fixed price (not hourly) (also called unbundled services).  We think this is a market-driven way to tackle Access to Justice. Read more at About Us.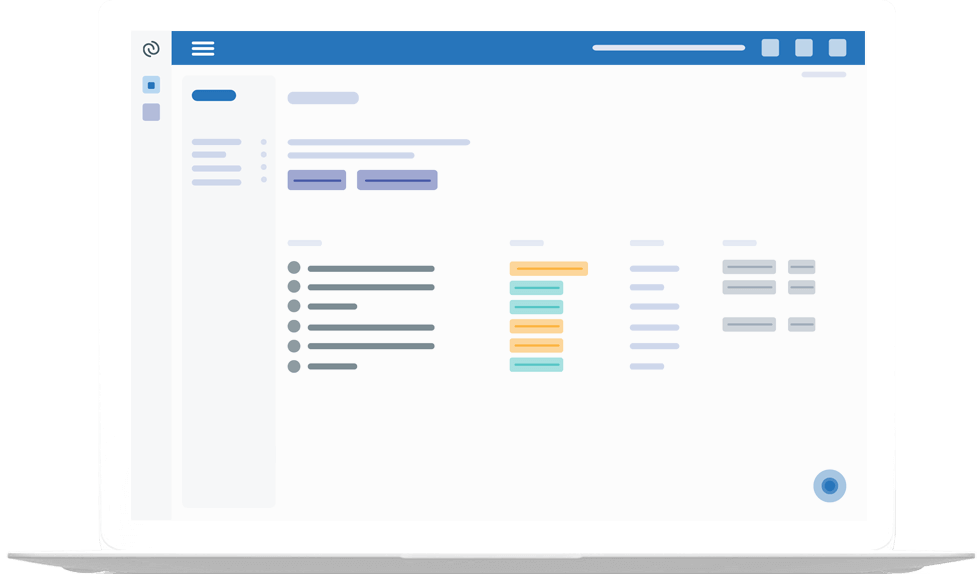 INSTRUCTIONS
Click on "Create Account" to register an account
Click on "Setup"
Step through the questions and upload your photo
When you're ready, make your profile public 
INSTRUCTIONS
Click on "Create Account" to register an account
Click on "Setup"
Step through the questions and upload your photo
Click publish to make your profile be publicly visible
INSTRUCTIONS
Click on "Create Account" to register an account
Click on "Setup"
Step through the questions and upload your photo
Click publish to make your profile be publicly visible
Document assembly:

Divorces
All civil protection orders including Domestic Violence
Evictions
U Visa
See complete list of supported cases here

Unlimited clients
Invite your clients or prepare their documents

Appointments via calendar integration

Question-level coversations with clientss

Organize client accounts (sort, filter etc)

Allow clients to self service via online document storage
Define packaes in a case type supported by Legalatoms. Receive 20 clients per month

Pay the monthly fee only after acquring 20 clients
Document Assembly Features
LegalAtoms provides online questionnaires in simple language to gather client information. After the questionnaires are filled, LegalAtoms creates the MS WORD and PDF versions of the court forms
All kinds of dissolutions including temporary orders, child support worksheets and parenting plans
Complete application including child custody worksheets and Law Enforcement Worksheets
Clients can leave questions for you next to a question. When you login, you can answer them efficiently in one go
Legal Atoms provides online questionnaires in simple language along with tool tips, and link to detailed help topics
Lawyer Productivity Features
LegalAtoms ideal is to let lawyers focus on practicing law only by cutting non-lawyerly tasks
Clients self-service
Clients provide all the data to prepare court documents before they reach you. So you start by having a complete picture

Question level conversations
Clients can leave questions for you next to any individual question in the questionnaire. You can then address all questions in one go in facebook-style conversations
Online appointments
Clients can book appointments directly on your Calendar. You can specify rules using a rich set of configuration options e.g. days in advance, minimum time between appointments, hours of day etc.

Documents Respository
Keep all client documents under their LegalAtoms account for self-service

Reminders
Clients can receive reminders for important dates via email and text
LegalAtoms makes it easy for you to get paid
Frequently asked
questions
JDivorce protects information by employing industry recognized security practices which are contantly kept up to date to counter the ever eveolving threats. View our complete security documentation
In summary, JDivorce complying with one of the most comprehensive security standards, the Payment Card Industry Data Security Standard (PCI DSS).  PCI DSS is a security standard for software that handles customer information. Originally aimed at credit card companies, PCI DSS is now used by all major technology companies handling the customer data.
JDivorce uses HTTPS security protocol to transfer your information securely. HTTPS is the global standard for computer systems to safely transmit information through the internet. HTTPS prevents any third party from viewing or modifying your information.
Our data centers are physically located in the Virginia and California, and are compliant with all US privacy laws.
JDivorce uses client information to prepare court documents only. It's not used for any other purposes. You can delete client data on demand by click of a button
See our complete privacy policy
It's ok to list a price that you are comfortable with. We may offer the lowest price package offering at the top
Yes, your domain and website content can be ported over to other providers
In the unbundled services model, you can offer only those services that do not include representation at court. 
Our approach to this problem is 
Put upfront criteria on what kind of situations you may cover. For example, you may cover situations that do not involve children or other family members, or there is no prior history in a given situation.
Secondly you can put a max number of hours of your time as a "catch all" for unexpected situations that