Application for Sexual Assault Protection at King County
LegalAtoms is a website that allows you to prepare all the documents required to file for a Sexual Assault Protection Order (SAPO) free of charge.
You will be led through a questionnaire in plain non-legal language, with helpful explanations from lawyers and court officials. Once you have completed the questionnaire you can download your documents for filing with your local court.
LegalAtoms guides you through all the topics required to complete your protection order documents and file your case.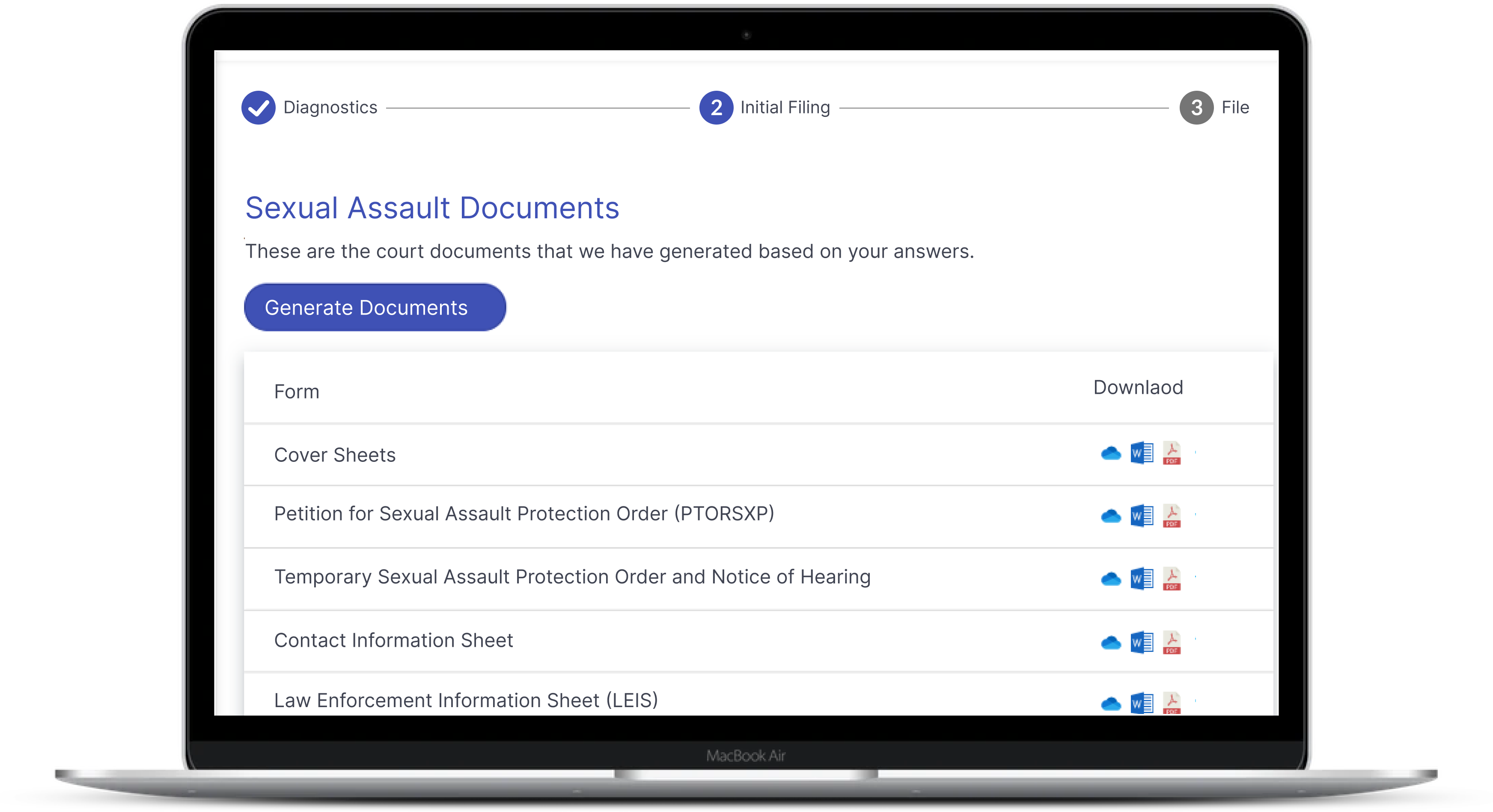 ✔ Answers a few questions in plain language to see if your situation is suitable for a Sexual Assault Protection Order
✔ View a summary of the legal process
✔ View available resources including advocates who can assist you
✔ Answer detailed questions about you and the respondent.
✔ Request specific protections and attach supporting documents. 
✔ Download documents as a PDF or Word in a zip file which you can submit to the court
✔ If there are advocacy resources for your situation, you can get some guidance around the entire situation including safety planning
✔ In certain situations your court documents can be reviewed 
4 Submit to Clerks Office
✔ File your documents. This program will also determine which of the two locations -- King County Superior Court in Seattle or King County Maleng Regional Justice Center (MRJC) in Kent -- is the appropriate location for you to file depending on your residence.
✔ The court also allows you to upload documents through their live chat feature which is explained on their website.