Creating a case using PDF documents
This page provides the steps on how to court create a case in LeagalAtoms based on documents.
Benefit:
This feature helps professional users have a common place for all cases whether they originated in LegalAtoms or were filed manually using paper. By having a common source, the subsequent steps such as electronic serving can then be done in a single consistent way.
Step 1: Select the Upload Case Button
Step 2: Fill the information into Case Info tab
Enter Cause Number
Select Case Type
Select Case Status
Select Hearing Date
Click Next Button
Step 3: Upload Document in PDF
The page contains a series of slots, each slot contained in a dotted line. This is the key step whereby you would drag and drop the documents sequentially into individual slots. For example in the screenshot below the first document slot is for "Petition for Order for Protection". The next slot is for "Child Custody Information Sheet"
Notes
If you don't have a document you can leave it's slot empty.
If you have a document that doesn't belong to any of the pre-specific slots, you can add it towards the end in the generic slot and manually type in the title.
Click Next Button when you are done. You should upload all the documents in one go.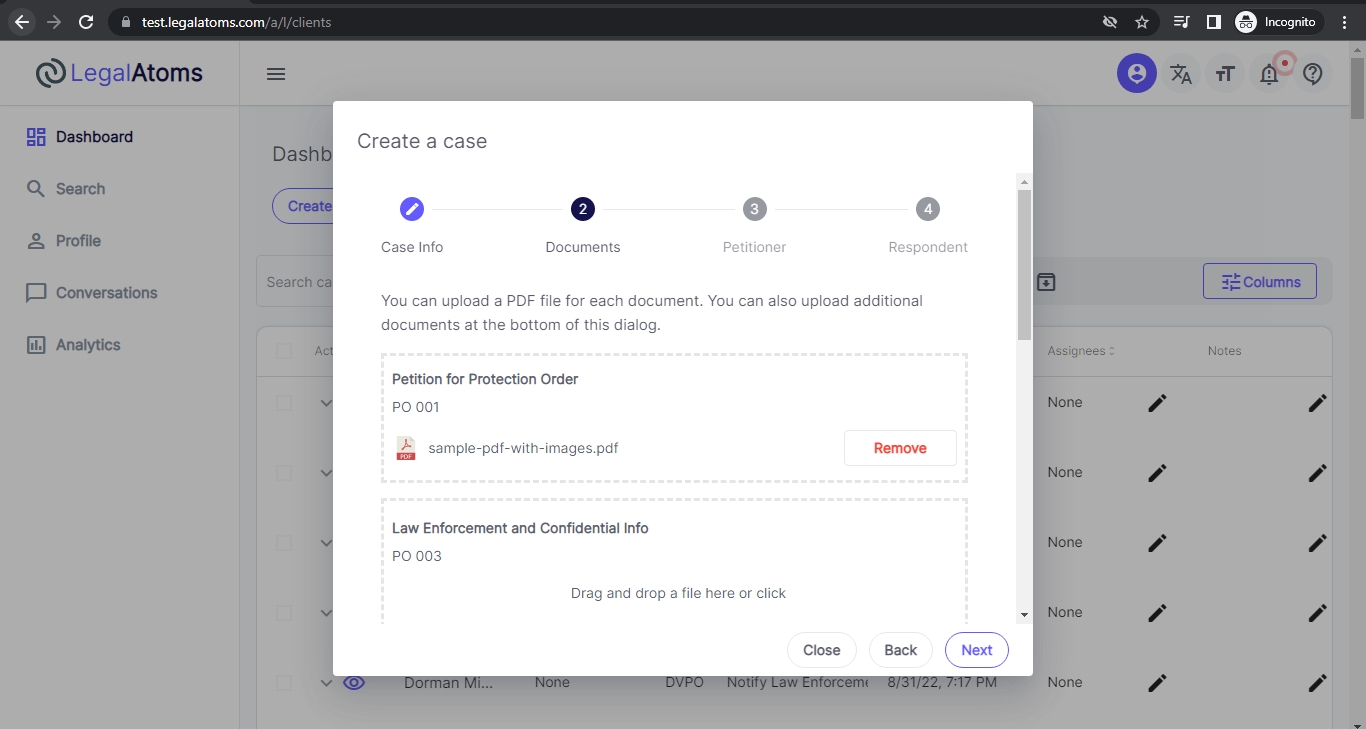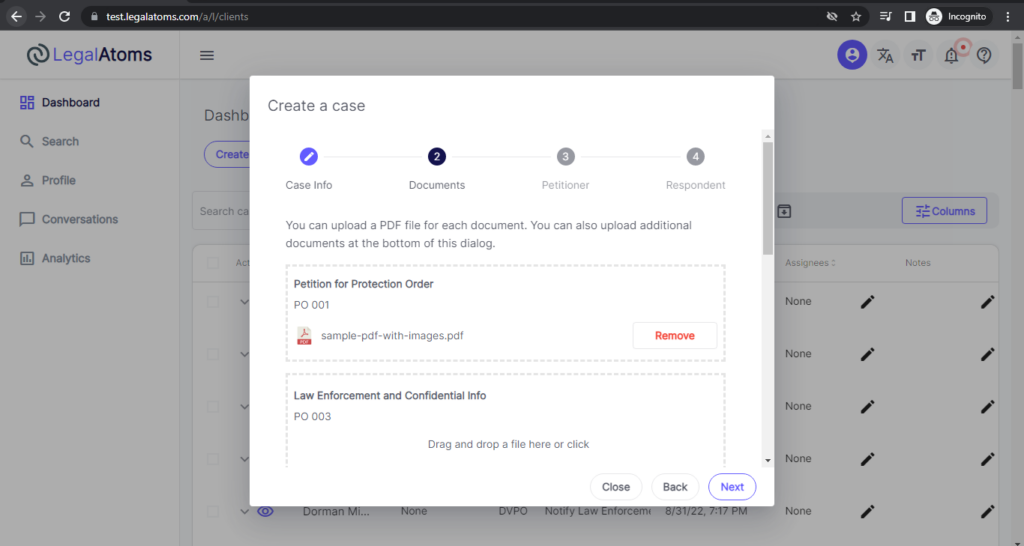 Step 4: Fill Petitioner Info
This is used in various places e.g. as the row title in the dashboard or the summary section of the case
Petitioner First Name
Petitioner Middle Name
Petitioner Last Name
Petitioner Email
Petitioner Cell Number
Petitioner Address
Click Next Button
Step 5: Fill Respondent Info
Respondent First Name
Respondent Middle Name
Respondent Last Name
Respondent Email
Respondent Cell Number
Respondent Address
Click on Create a Case Button
Finally click save to create the case. At this point the case will appear on your dashboard.