Inviting Clients who are already using LegalAtoms
Background
In LegalAtoms client accounts are used by an average person trying to create paperwork
Then there are professional accounts used by Court Clerks, Advocates, Non Profits, Interns, Lawyers, Translators etc — all folks who have some kind of expertise and work with clients
LegalAtoms allows professionals to view a client's case. A client has to give the permissions to the professional. Examples are
When a King county resident clicks "Share with Advocate" and completes a few steps to seek help from Protection Order Advocacy Program
When a Snohomish county resident E-files a Protection Order
When a client seeks helps from Legal Intern serving as part of a LegalClinic
Situation
A professional can also send a request to an existing client to ask for privileges to access their application. Common situations are
Suppose a client calls you and wants to share their application with you but for some reason is facing difficulty, then you can send them a text invite.
You plan to assist a client. You created a client but immediately get a warning that the client exists in LegalAtoms
Step 1
Click on "Invite Client".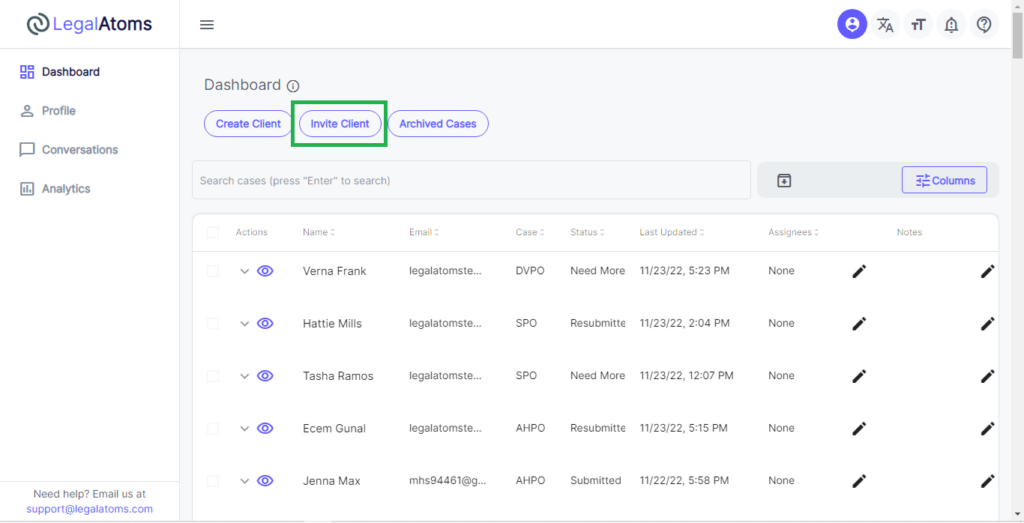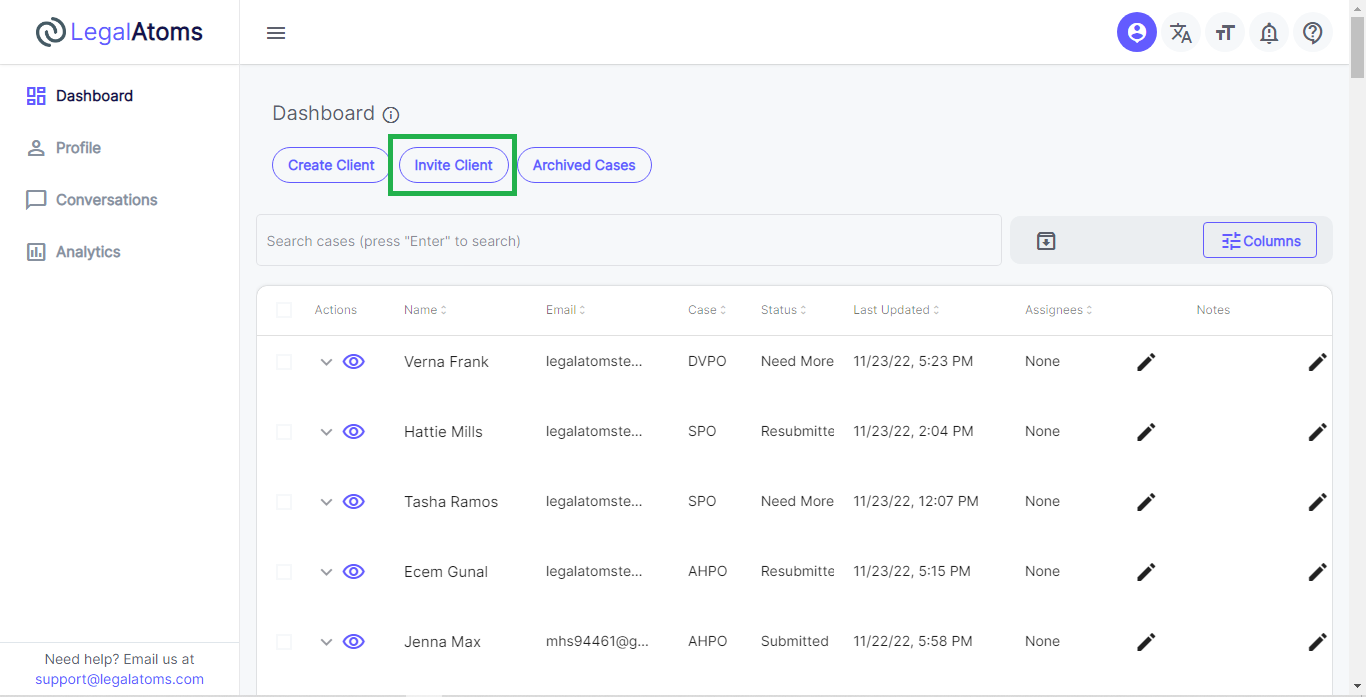 Step 2
Fill in the first name and last name. Then you can fill in any of the following.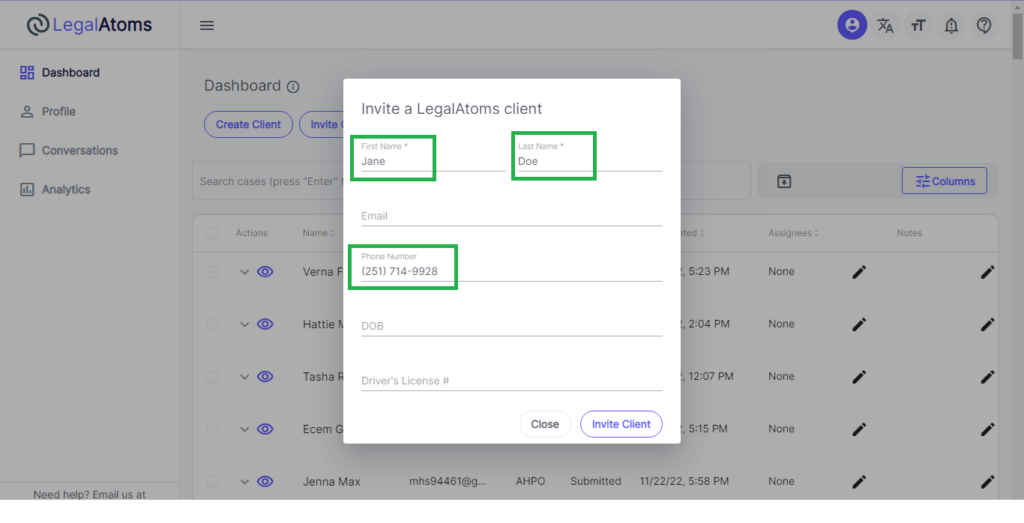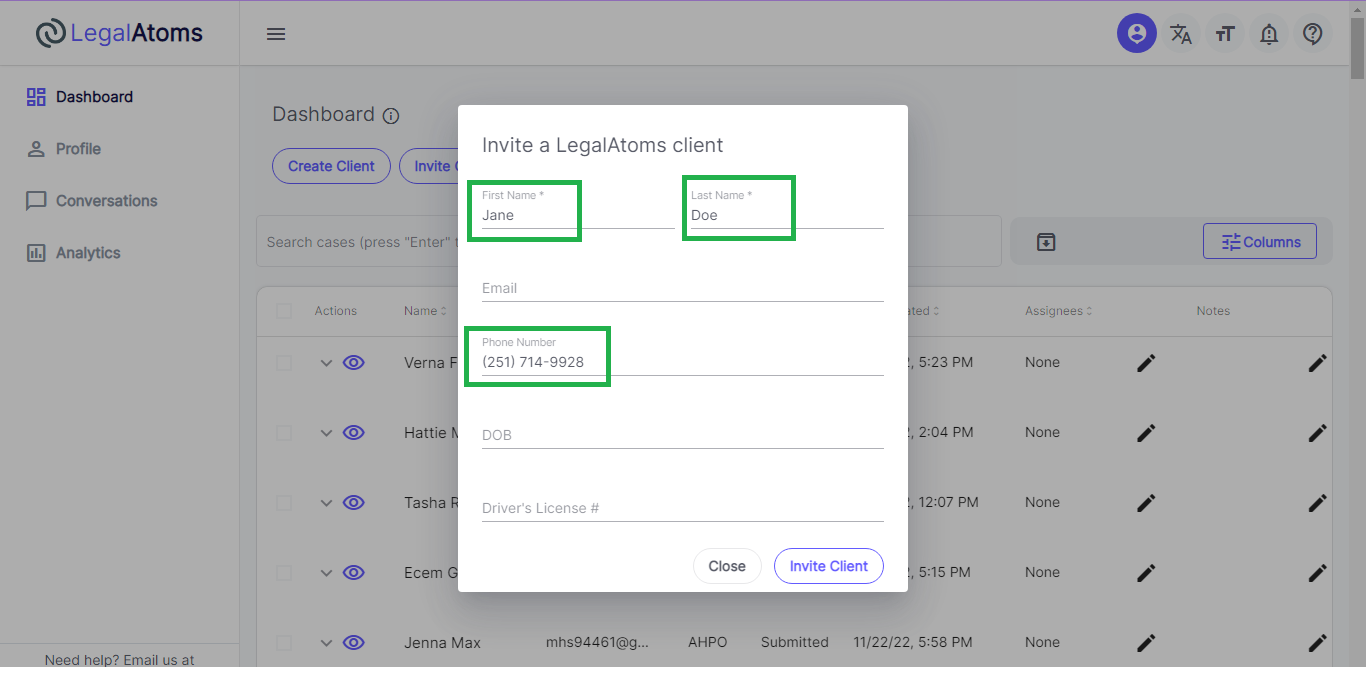 Step 3
The client will receive a text message which will look like the message below. In this text, your name will be displayed. No reference to LegalAtoms is made.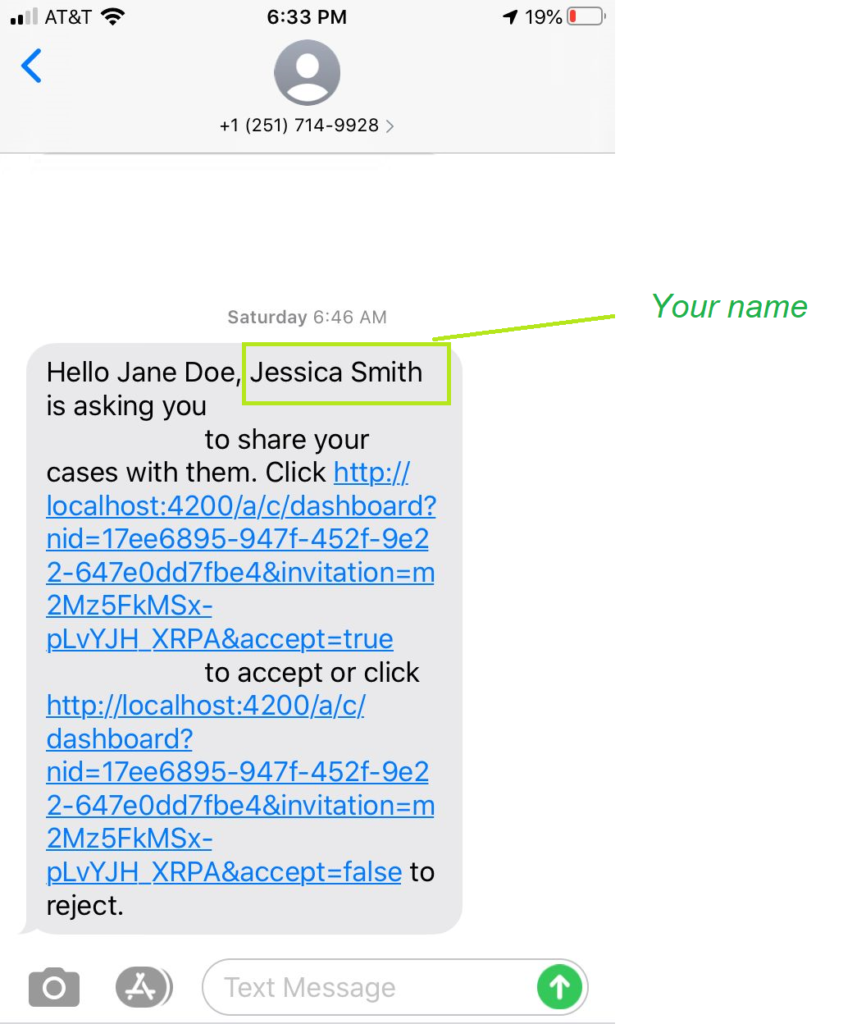 Step 4
User has to be logged in. If the user is not already logged in then the user has to login
Step 5
At this point, the user's application is shared.
Step 6
The Professional would receive a notification that a client has shared their application.