How LegalAtoms recommends resources in King County
Client Eligibility for POAP
In King County LegalAtoms suggests Protection Order Advocacy Team for the following conditions petitioners which are gathered in the Diagnostic stage
Filing in King County
Petitioner and Respondent relationship is intimate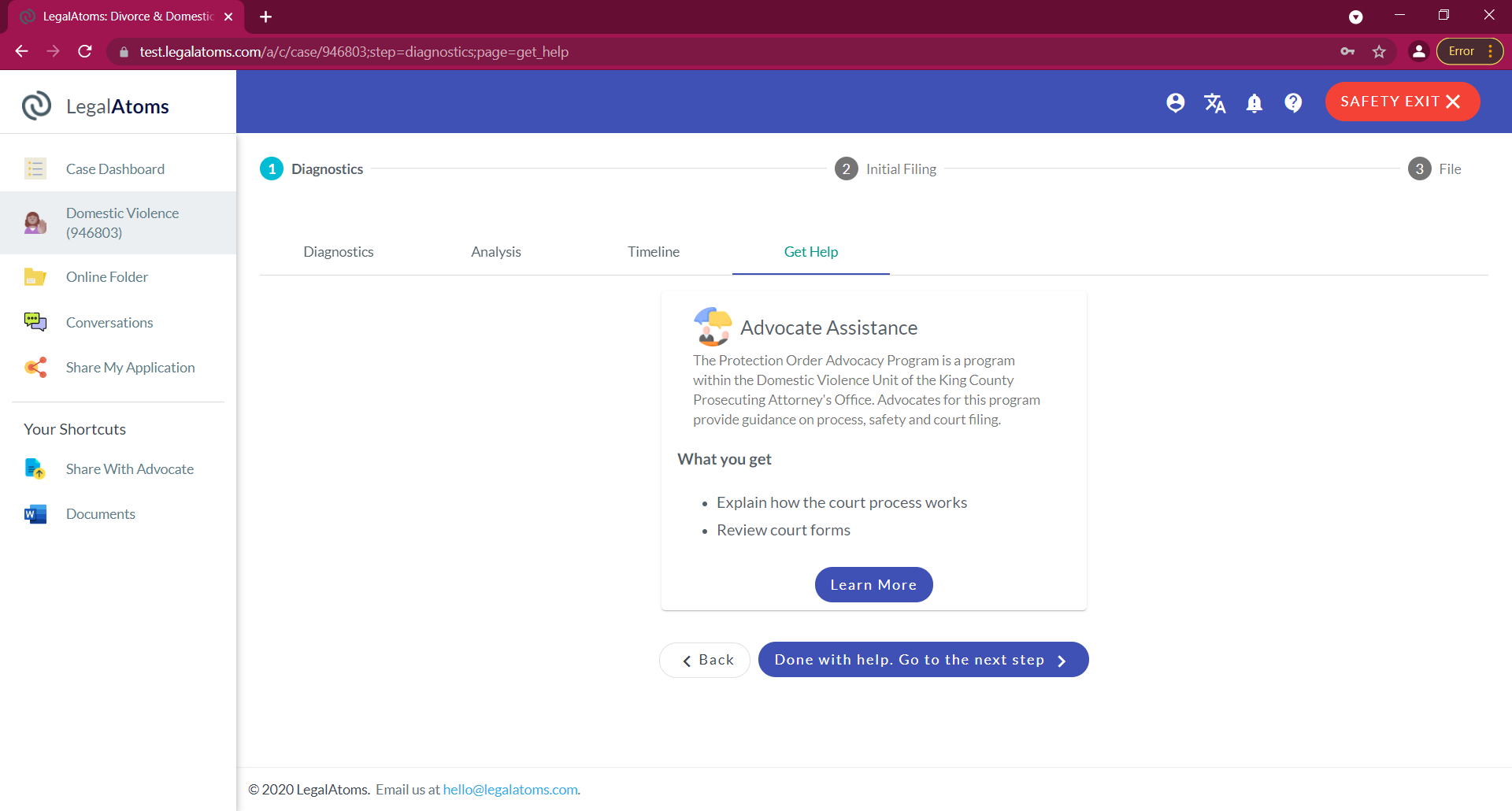 Client Eligibility for Legal Interns
Now suppose a petitioner filing in the King County is not connected to POAP because of any reason :
they were not eligible for POAP and therefore were never presented the option OR
in case they opted not to select POAP
Then after completing the questionnaires, the user is presented with the Legal Intern option
Conversely if the user is connected with POAP then the LegalIntern option is not presented.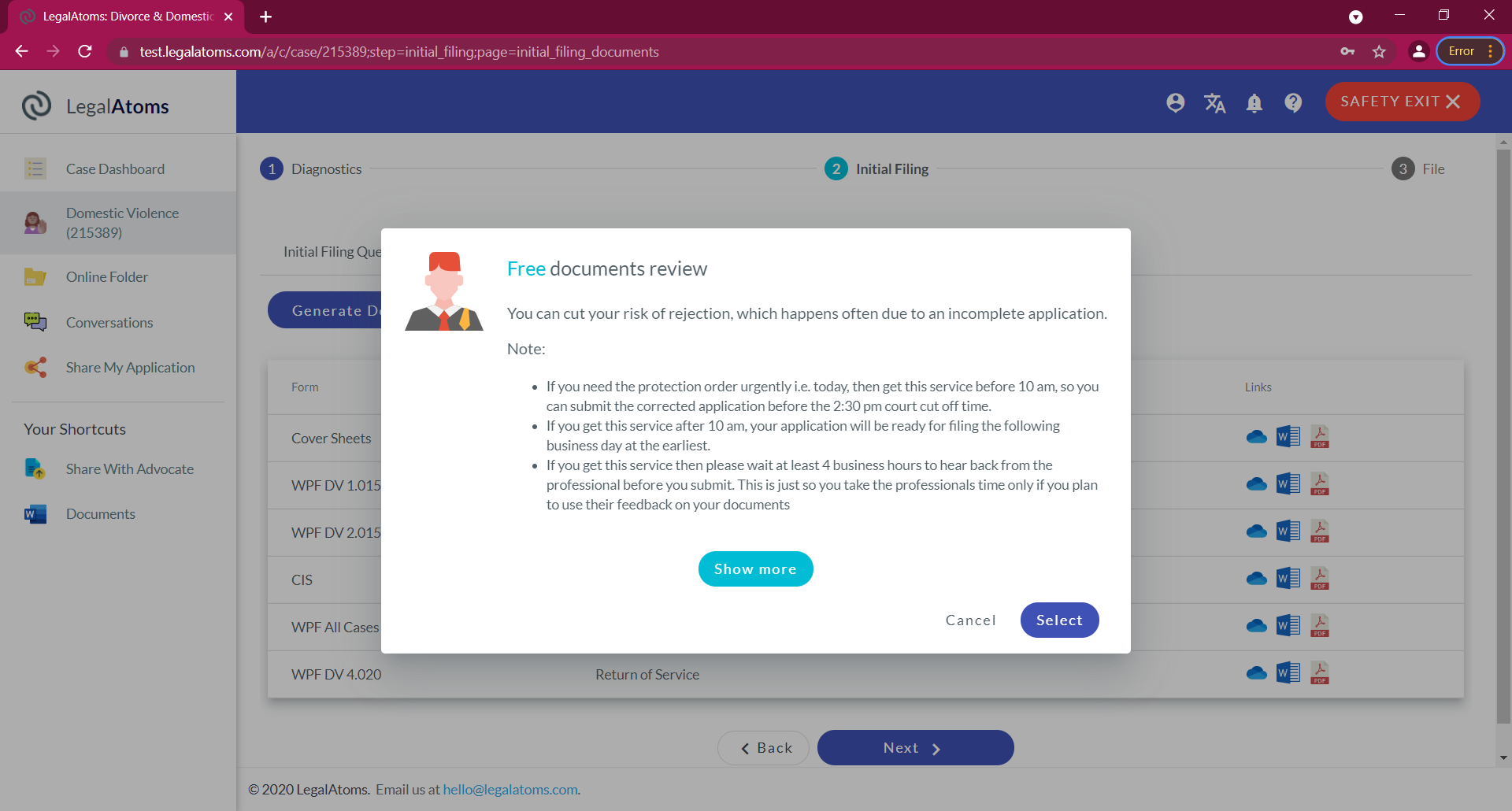 A user can connect with both resources
After connecting with an intern, a user can still connect with Advocate. In fact this is a common use case i.e. intern identifies that the petitioner needs help beyond just document review and filing. The user can do that by locating the
"Share with Advocate".
Navigating back to the "Get Help" tab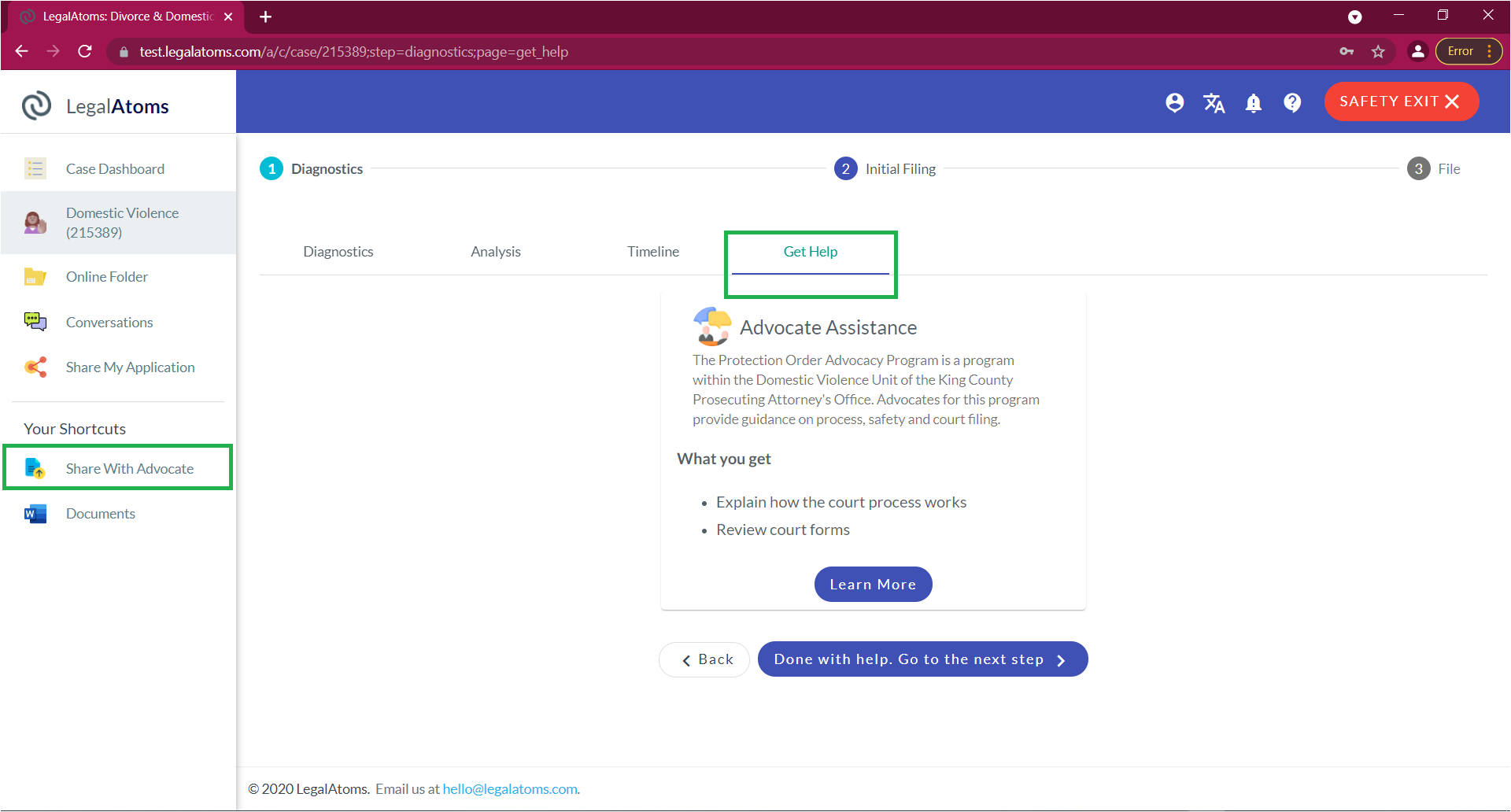 A potential issue of this approach is that the impatient petitioner may reach out to POAP even before a legal intern has responded, thereby causing a little confusion as to who is assisting.
LegalAtoms addresses this issue by providing visibility into who the client is connected to. This is visible to all professional users already connected to the client only. More information is here
The idea was that we don't want to block the user from reaching out to POAP. At the same time Advocates from POAP can view a client's connections to then have basic awareness and clarify with the client on who is assisting them and what their expectations might be with POAP.
Additional Notes
In case a user e-files (currently disabled in King County) then their engagement (promise of documents review and the phone appointment with the legal intern is cancelled.
E-filing does not affect engagement with POAP