How to view your client's application
LegalAtoms allows legal professional to view the complete data of their clients. Before a professional can view their client a connection needs to be established
The connection can be established in one of the following ways.
Option 1: Client Initiates
Client can initiate the connection by clicking on "Share" from the left menu and typing in the professional's e-mail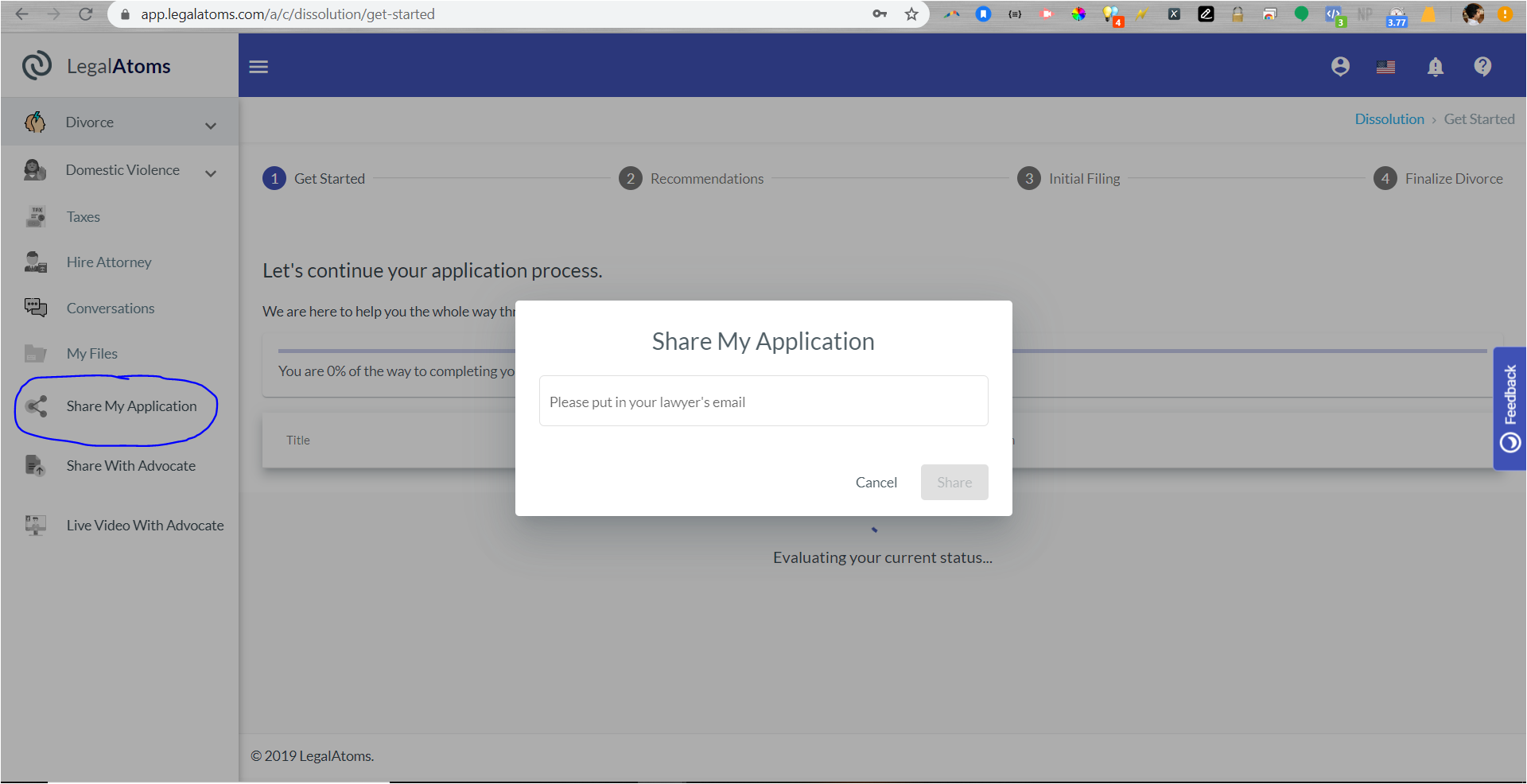 Then the professional would get a "facebook" style notification (No need to logout or refresh the page).
Professional has to click "Accept".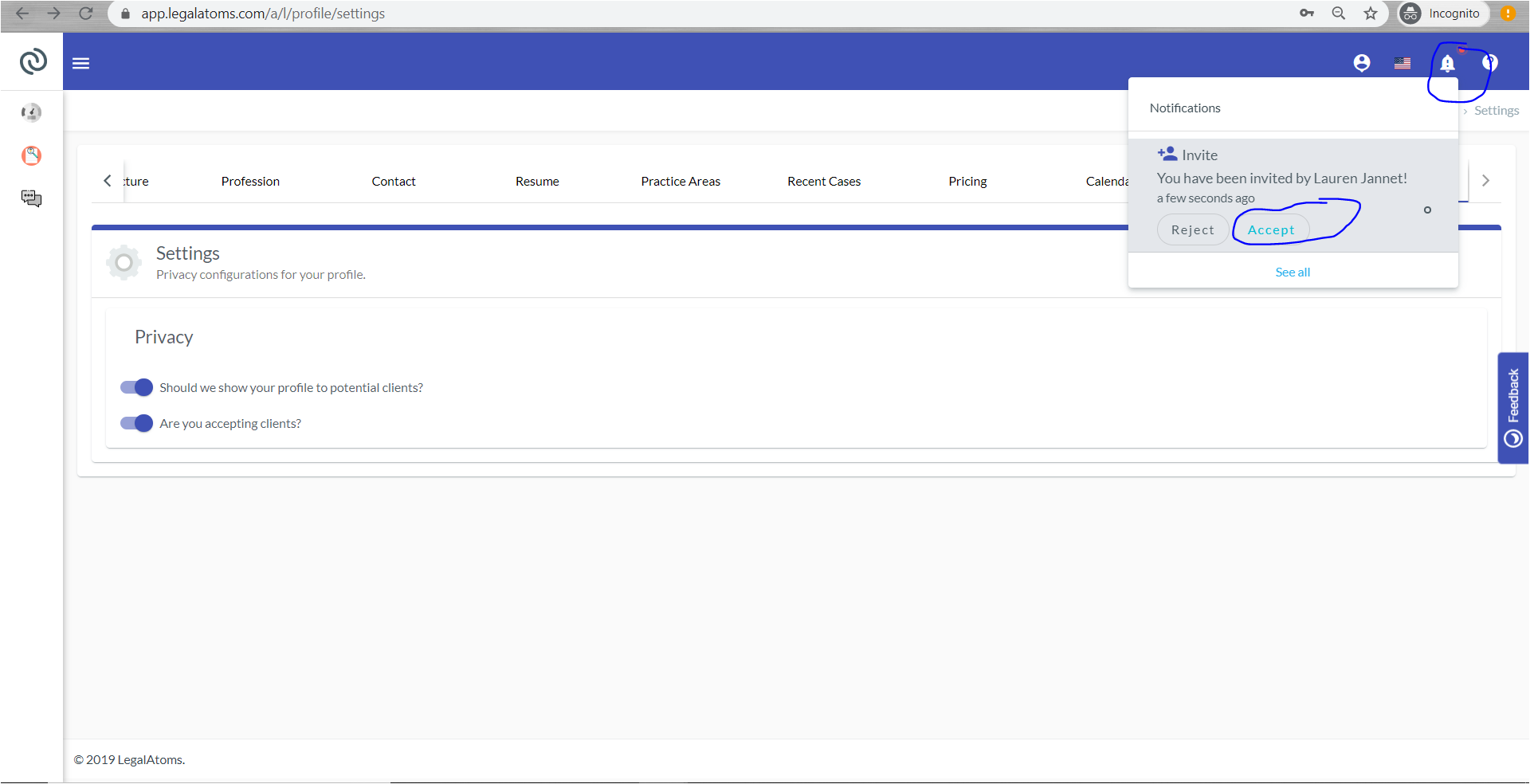 At this point you can click on the "View" button for the client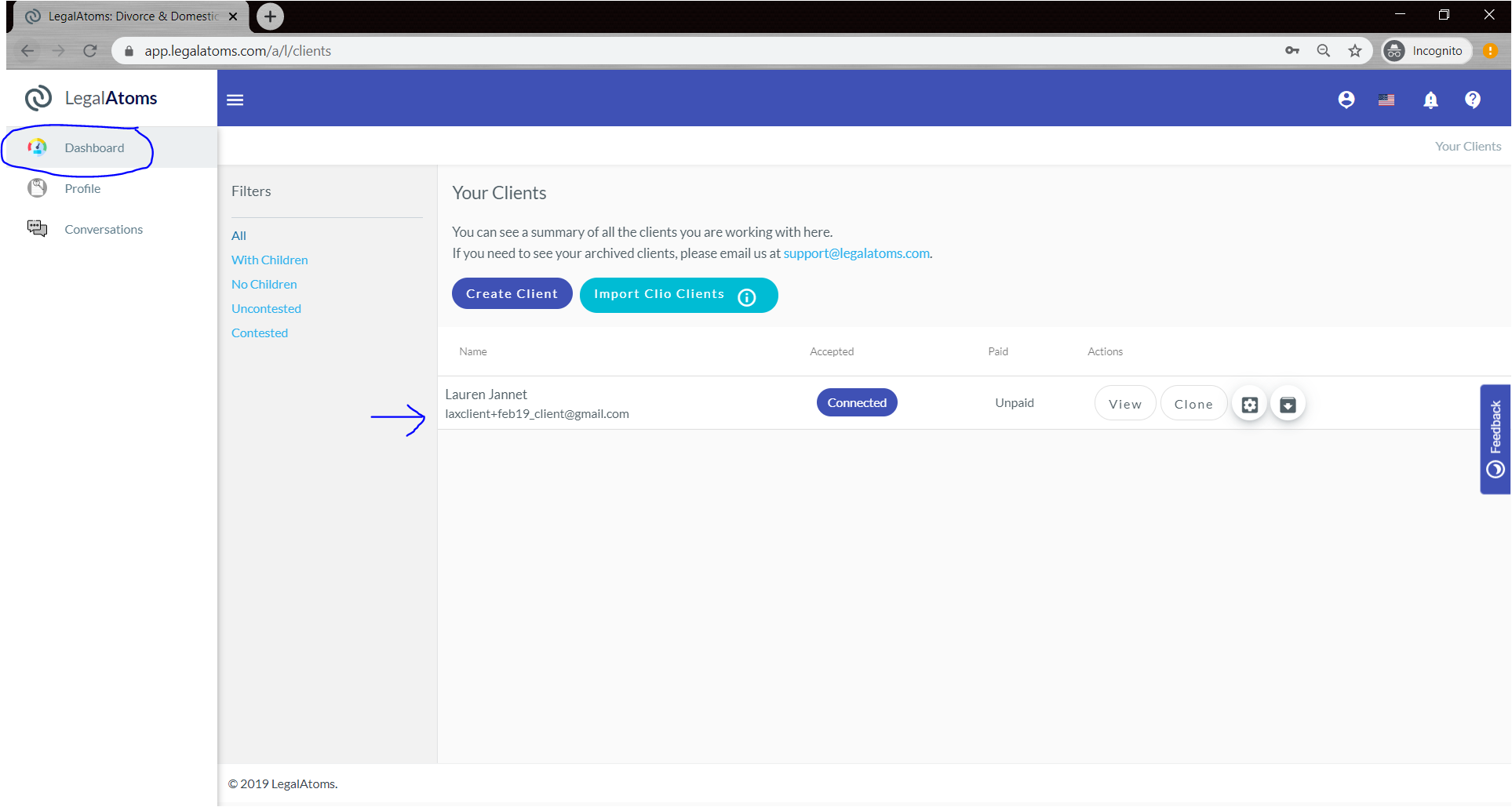 Once a client profile is opened you can view the general summary at the top
Next you can select the case type
Then for the case type selected you can view the questionnaires on the left hand side and court forms (documents) generated (if any) on the right
Option 2: Professional e-mails an invitation link to the client
Click on dashboard
As a professional you can invite a lawyer by following these steps
Create a client: this creates a new "container" for future client. You have the option of answering questionnaires and generating documents
Click on Invite: You will have the option to edit and customize the email