Setup a Profile as a Professional
Step 1: Visit a page under "Are you a professional"
---
Start at legalatoms.com
From the top menu, please visit the appropriate professional type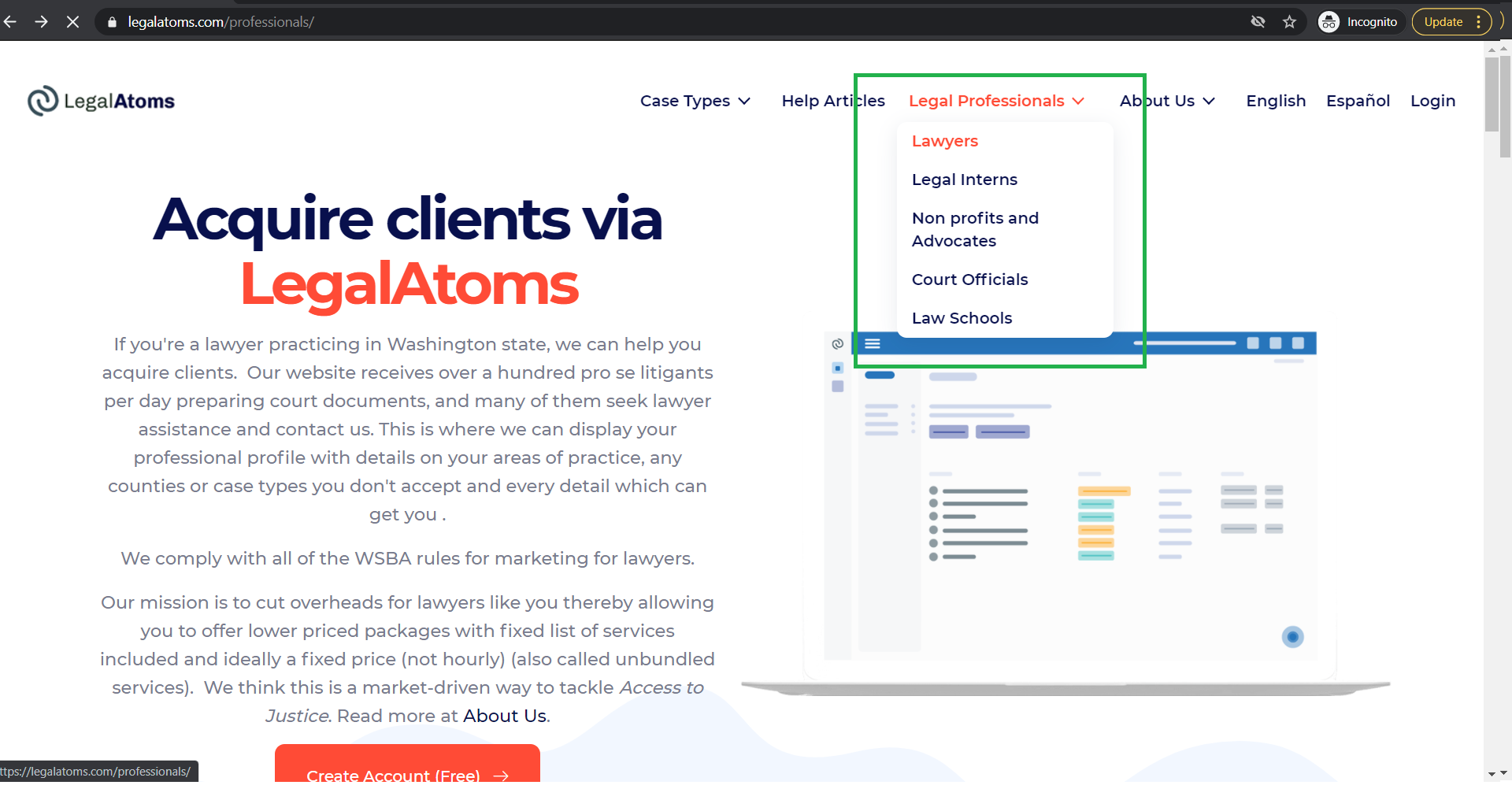 Step 2: Click on "Create Account (Free)" button
---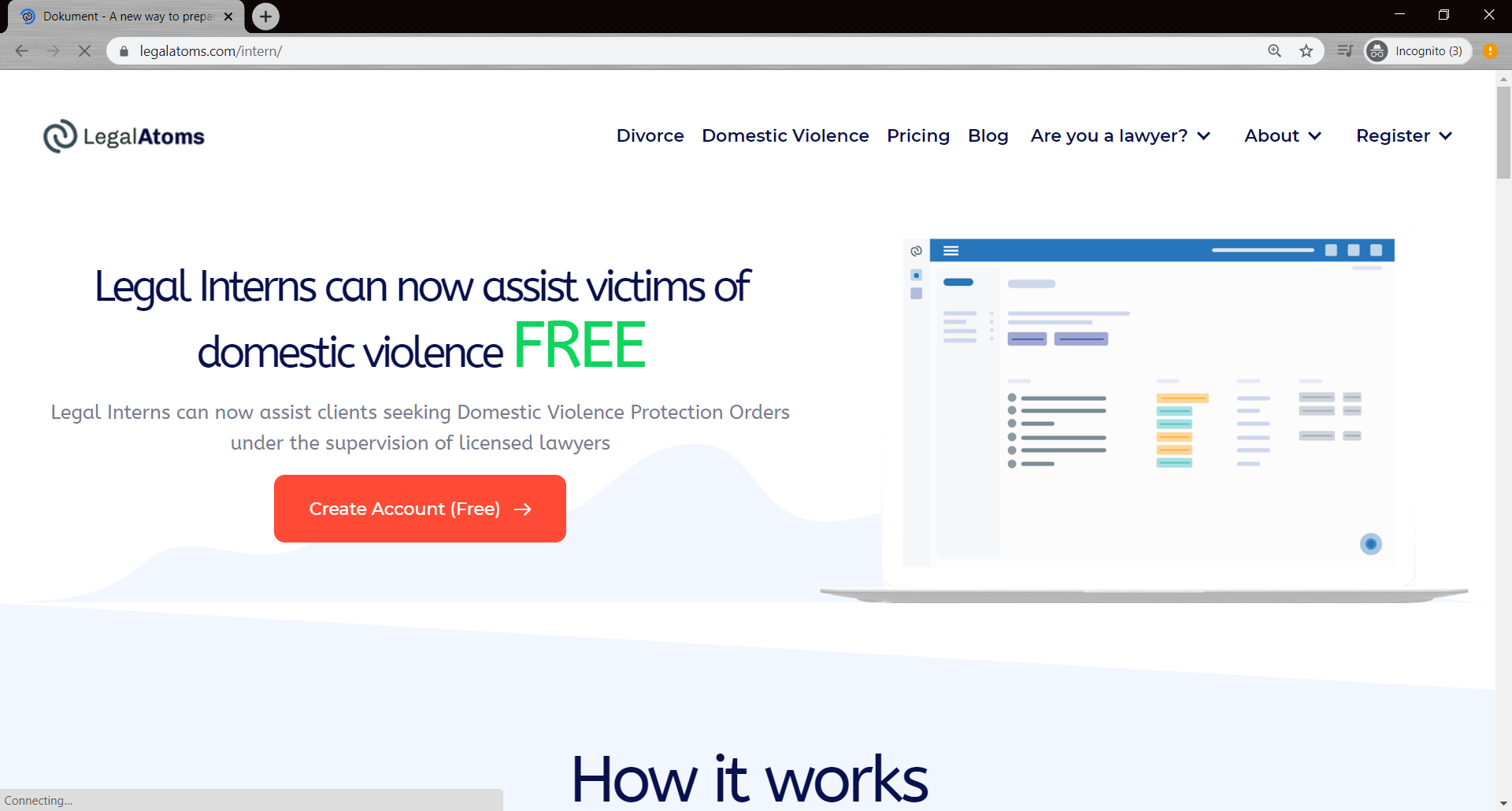 Step 3: Register as a Professional
Click on the Sign Up tab
Then enter the following fields
Email: Note: This is where you want to receive your important account notifications. This email is not publicly visible. The email visible to the public is setup later
Password:
First Name:
Last Name:
Are you a legal Professional — this is key to setting up an account as a professional and not a client. Note: If you accidentally miss this, you can delete your account and start all over again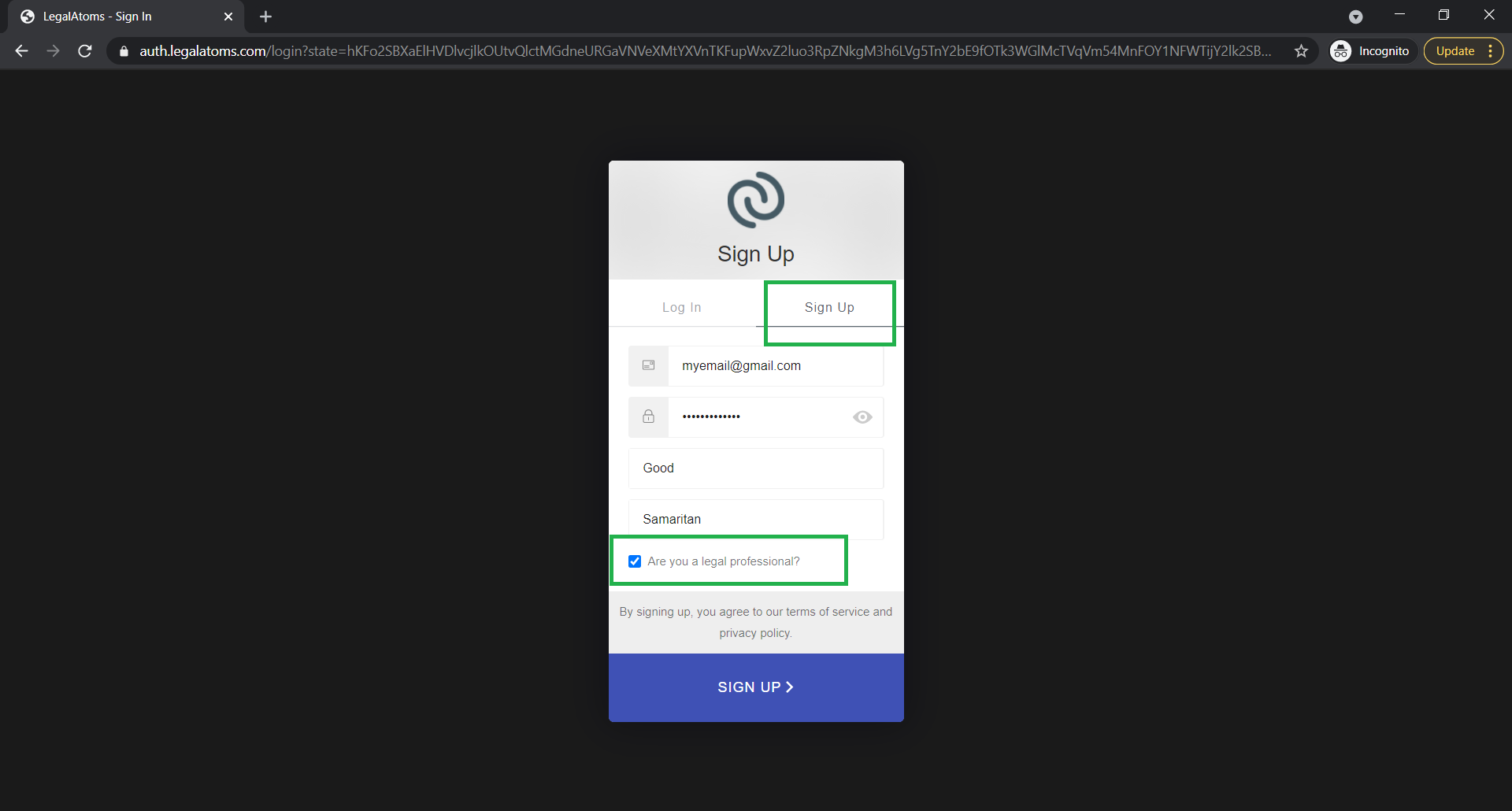 Step 4 Setup your profile beginning with a profile picture
For personal accounts: a profile picture is important for lawyers, legal interns and even advocates as it helps people see the human and professional face
For Organizations accounts: A logo or some branding image may be uploaded
A profile picture greatly increases the chance of being selected by the client. However, you are not required to have one in case you don't feel comfortable releasing one for privacy.
Step 5 Set Profession
You can set any profession. There are some special features available for these professionsl
Advocate: These would fall under the court
Lawyer : Licensed lawyers only
Clerk: Clerk of a court only
Judge: Judge of a court only
Law Enforcement
Legal Intern
Nonprofit (Social workers, victim advocates can also select this option)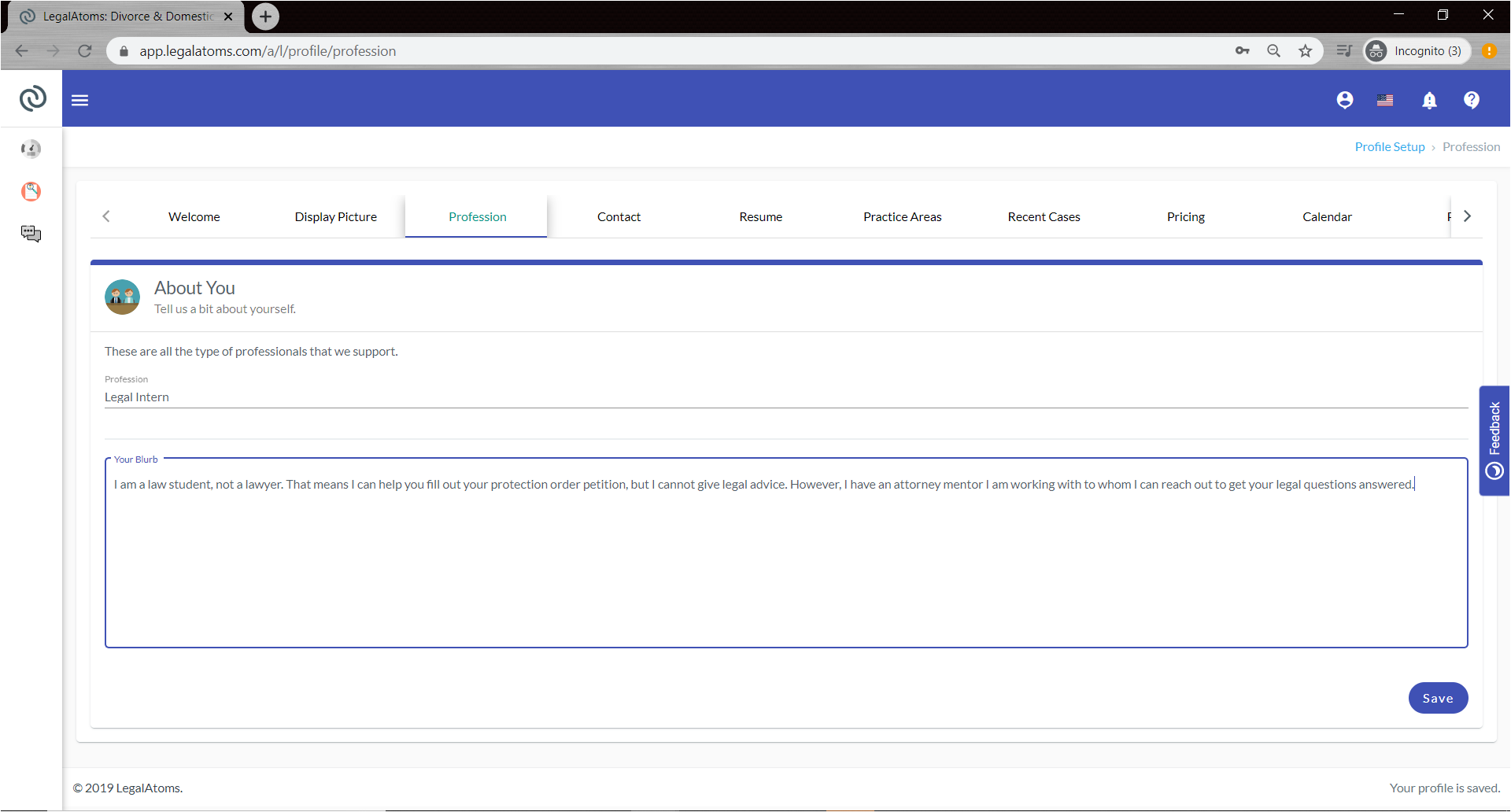 Step 6 Write a standard blurb
This is the recommended blurb:
I am a law student, not a lawyer. That means I can help you fill out your protection order petition, but I cannot give legal advice. However, I have an attorney mentor I am working with to whom I can reach out to get your legal questions answered.
Step 7: Add Contact Information
In case you don't have an office phone, then create a free Google Voice forwarding phone number to keep your personal phone number private
Step 7b: Address
Use the Seattle University Address in case you don't have an office address: "901 12th Avenue, Seattle, Washington 98122"
Step 8: Fill the Resume section (Optional)
Add with your relevant work experiences. This is an optional section but will really help build confidence with potential clients.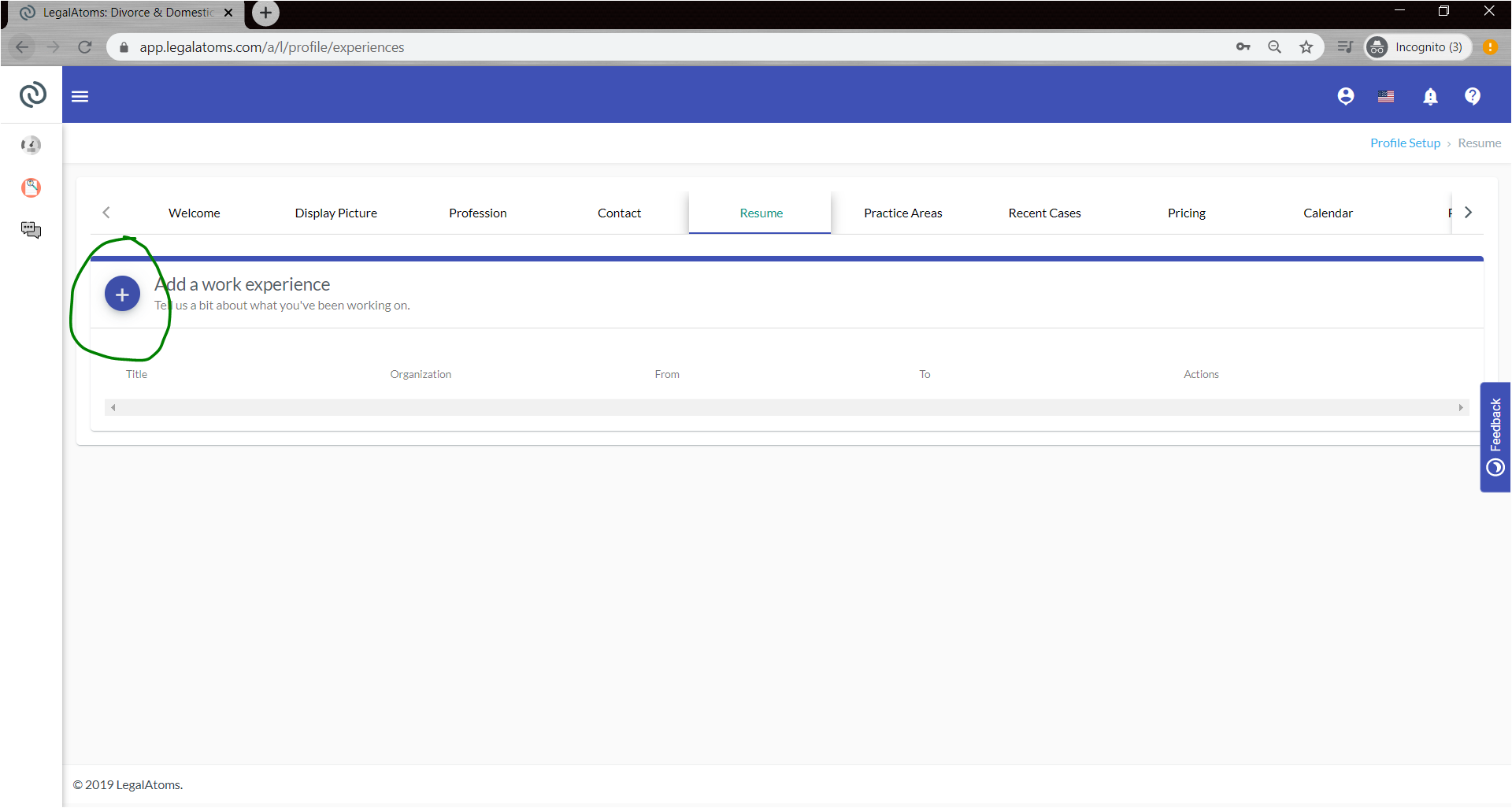 This helps with matching you with clients
Step 9: Set Practice Area
Set the practice area as "Domestic Violence". You can set additional practice areas
The slider below the practice area is set at 100, you can leave it as it is.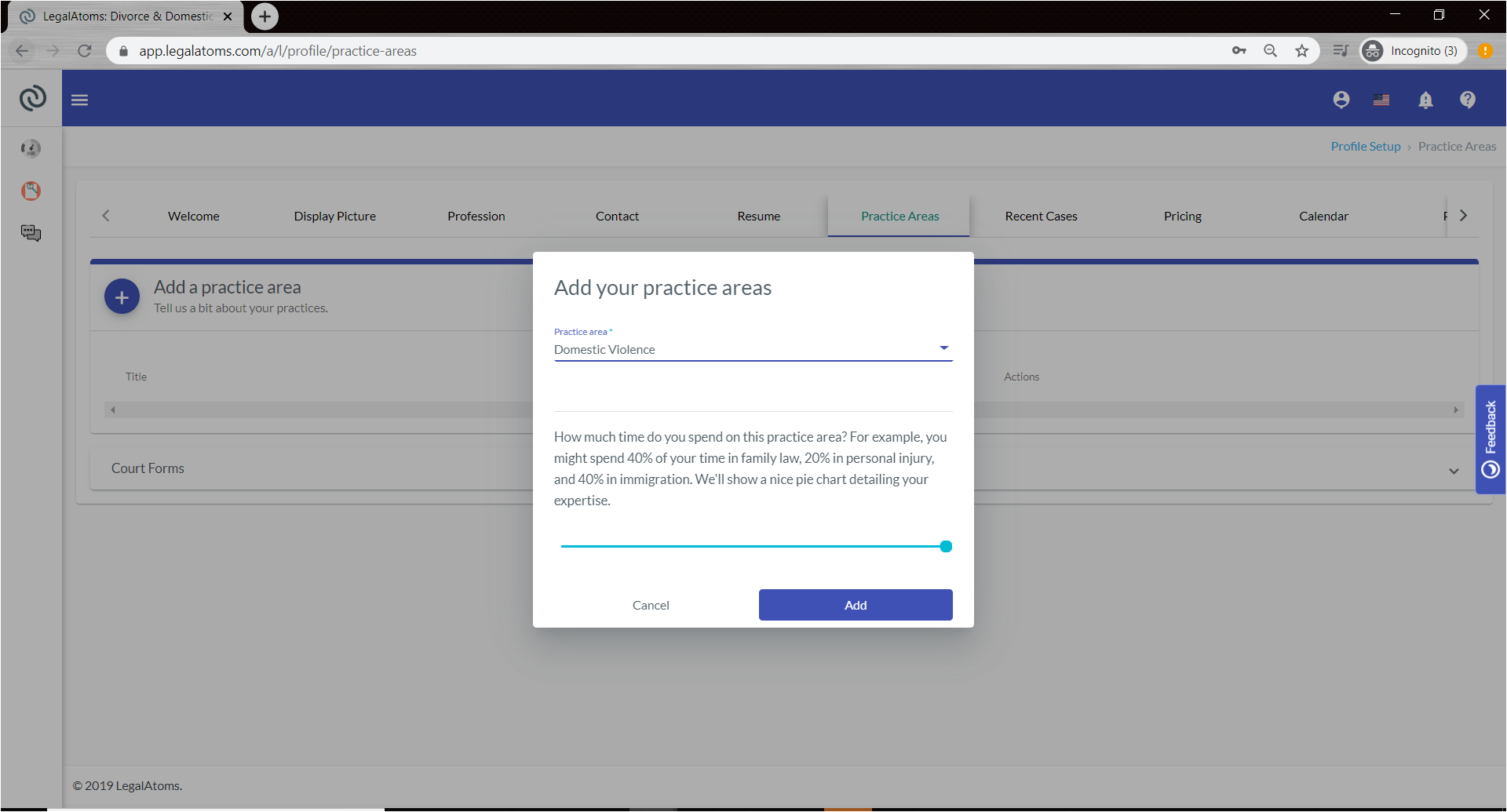 Step 10: Recent Cases (Optional)
You can discuss any cases you have worked on without revealing any client information. This section helps with the matching of clients with legal professionals.
Step 11: Services
This is an important part of your profile if you want LegalAtoms clients to be able to find you based on the services you offer. In case you are using Legalatoms just to create documents for your existing clients (e.g. clients who call you but did not locate you via LegalAtoms0 then you can totally ignore this section.
For quick start: Click on Domestic Violence tab and enable the pro bono plan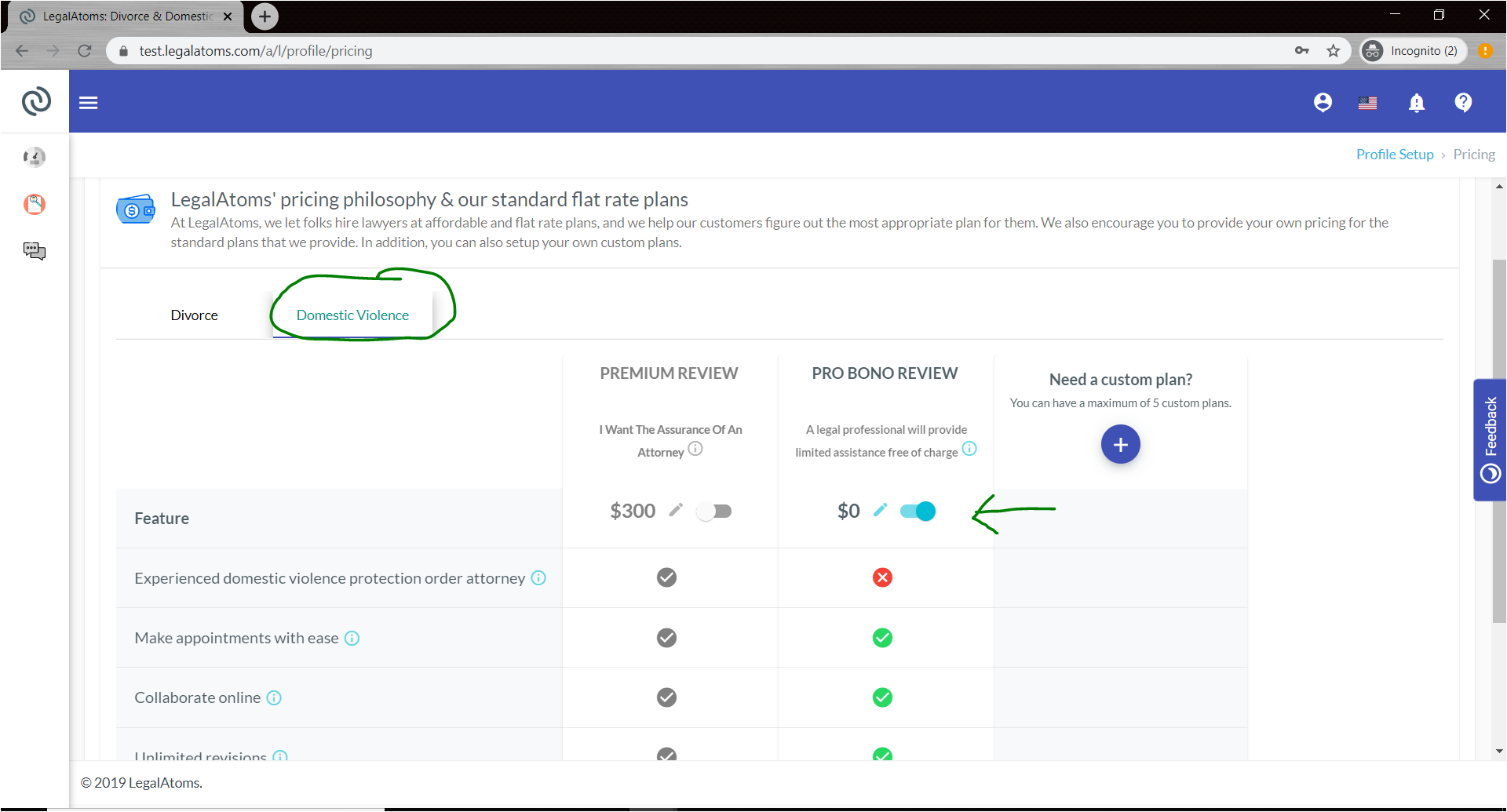 Step 11B Add Custom Plans
You can also define custom plans, which would be only visible on your profile. Here you can define the services offered as per your own preferences. https://legalatoms.com/2019/10/27/defining-custom-plans/
Step 12: Connect your calendar (Optional)
LegalAtoms allows you to link your calendar so appointment requests can be made by the clients. At the moment only Google calendars are supported.
You have a fine set of controls for appointments such as
Days of the week
Start and end hours (e.g. Mon, Wed 12pm-2pm)
Appointment duration
Heads up you need (e.g. 1 day advanced notice)
And a few other controls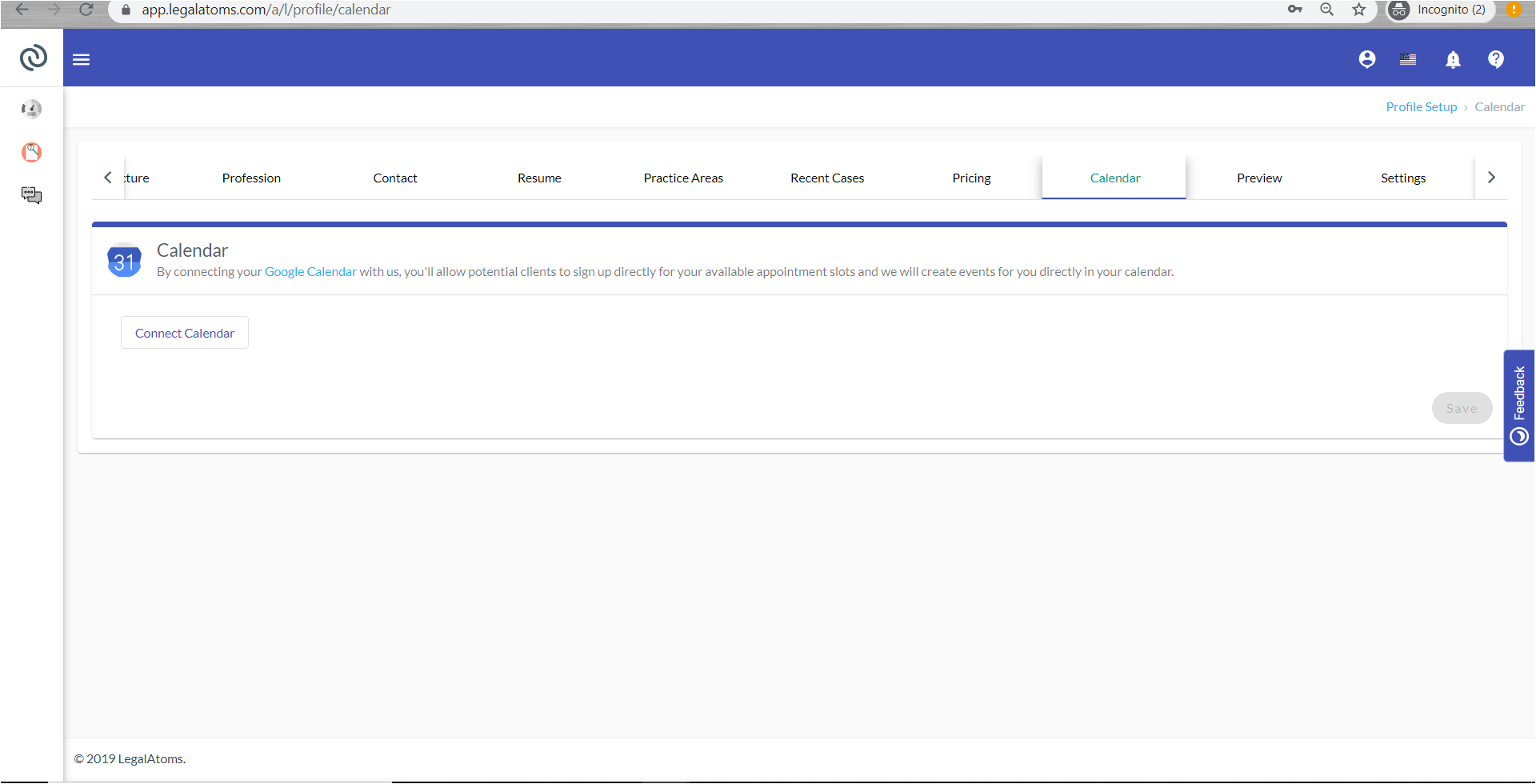 Step 13: Preview
At this point you can preview your profile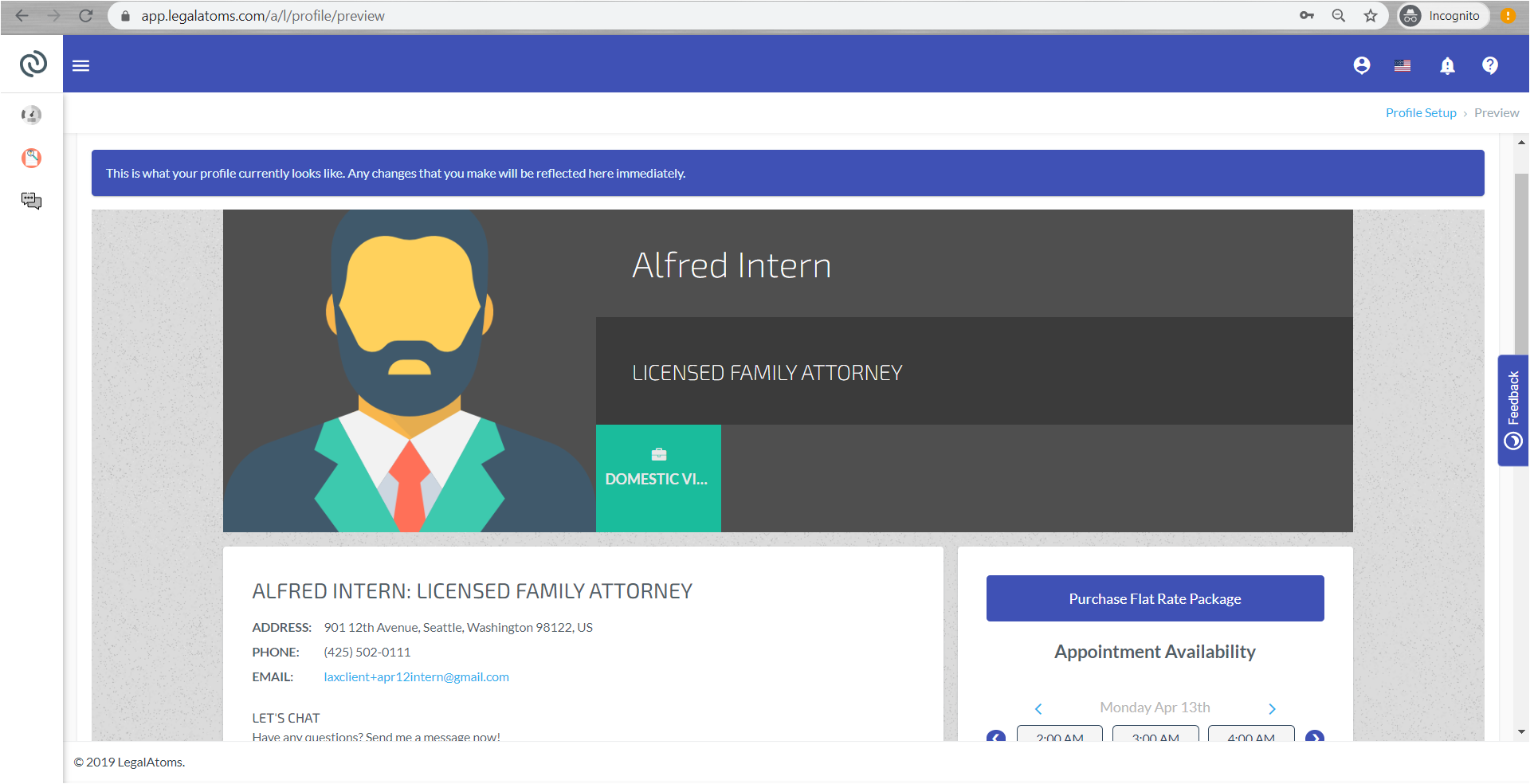 Step 14: Make your profile Public (Optional)
In the settings tab, you can turn on the first switch, and this just means that your profile will be discoverable.
Only when you turn on the next switch do we allow clients to send you requests.
Once a client sends you request, you will receive an e-mail notification. If you login, you will also see a facebook style notification.