Using LegalAtoms as a professional
Here's how you can setup your account
Step 1: Register your account
Visit LegalAtoms.com and click on Register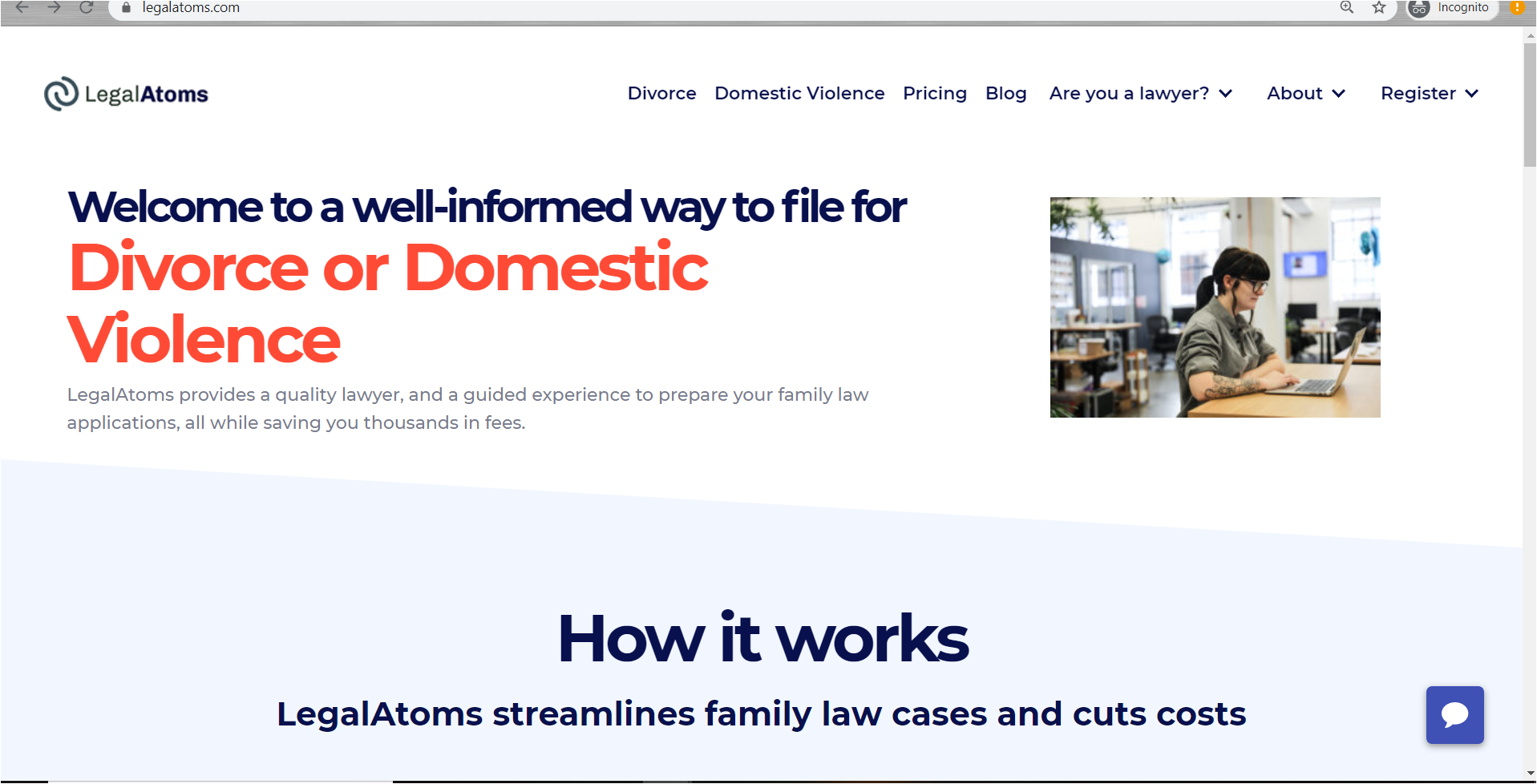 In the Registration popup, enter the following
Account email: This will be used for notifications and for sharing with clients. So in case you're an organization, share an email which you is monitored by all relevant members of your staff
Then enter your name. It can be an individual name or your organization's name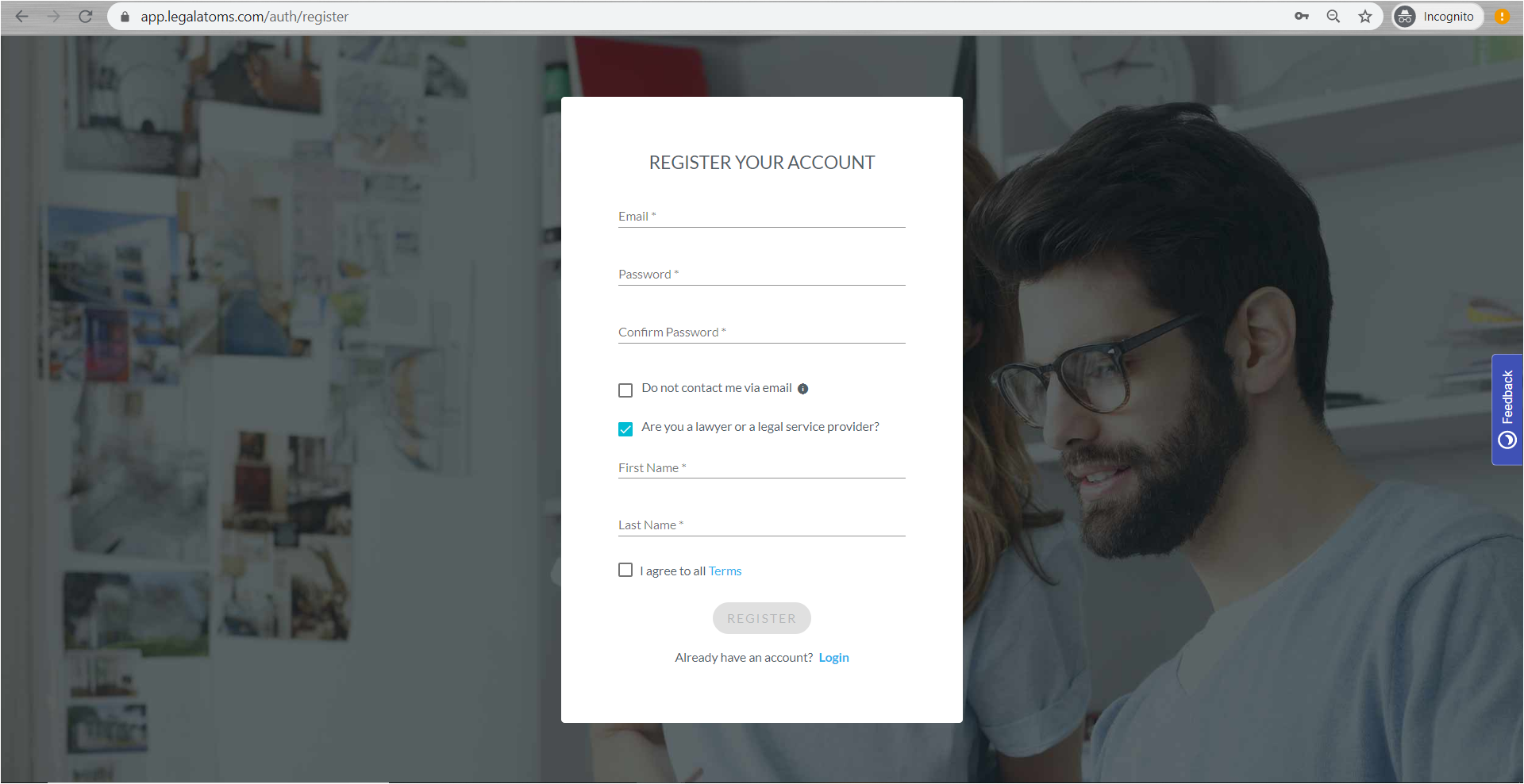 Check your e-mail to see your confirmation email as proof that the account is setup.
Step 2: Setup your profile
You can now step through a wizard to setup a profile. It is similar to setting up your linked in profile
Again the content can be about you as an individual or an organization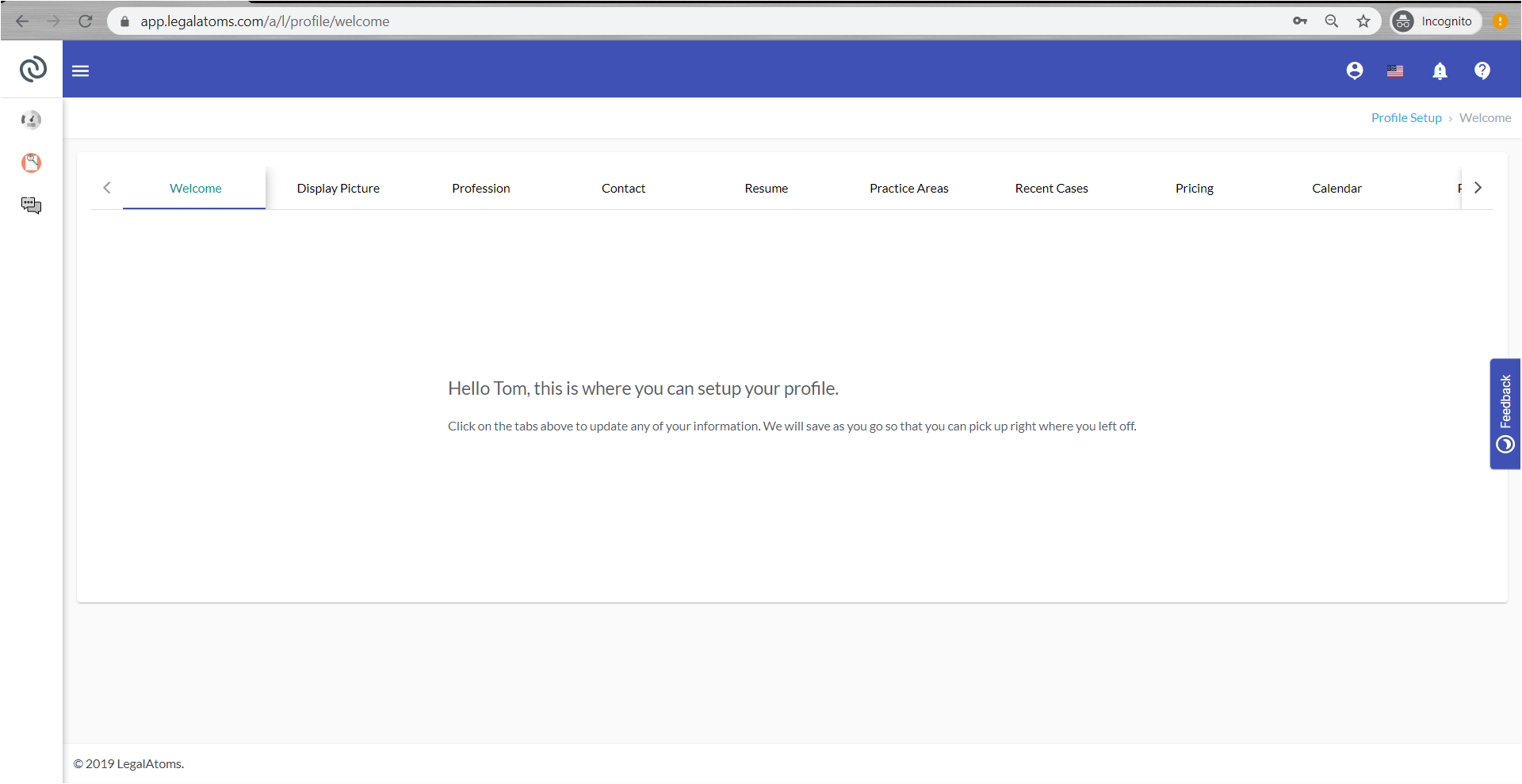 Add your or your team's picture
Click on the box on the right to upload picture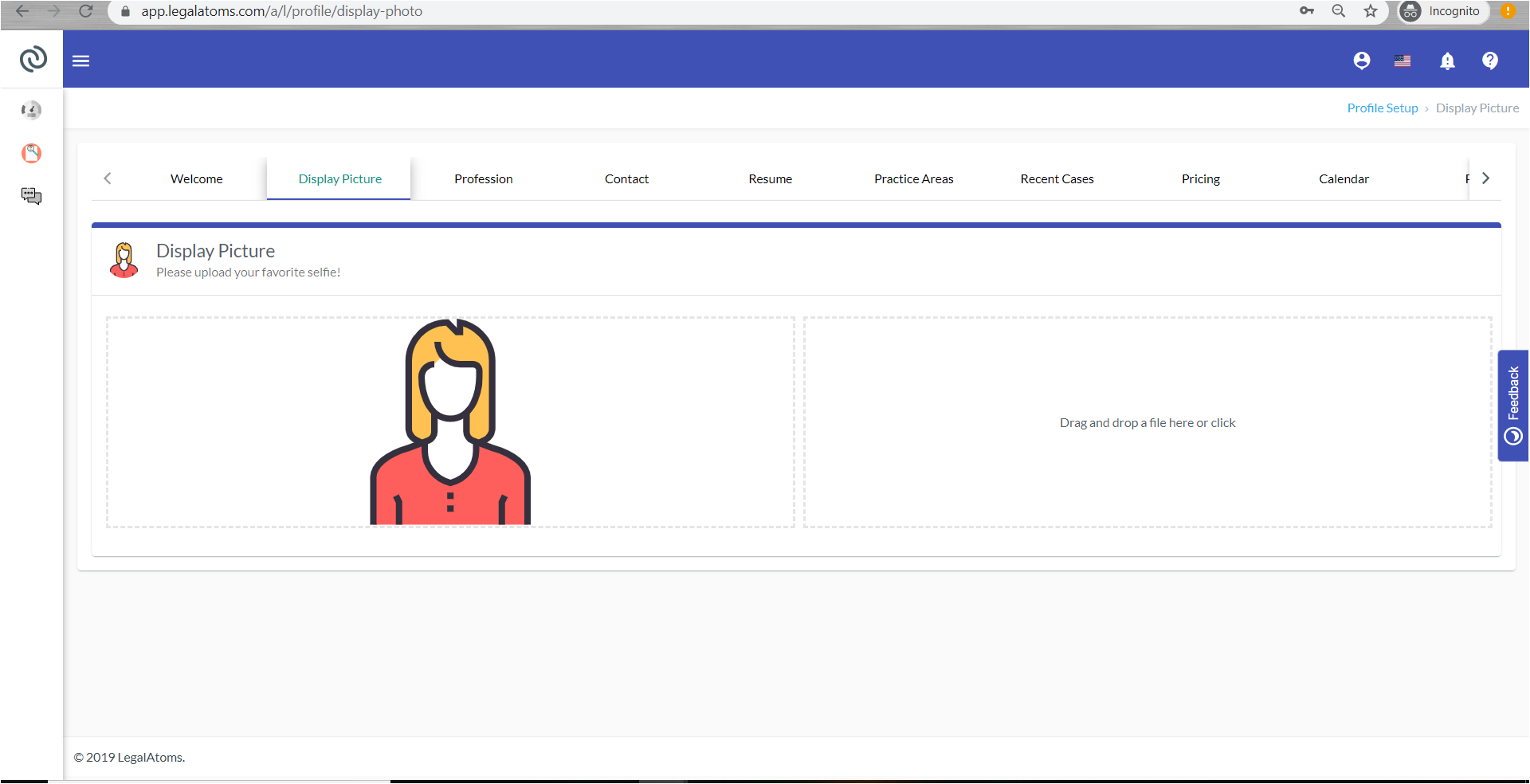 Enter a little blurb about your practice or organization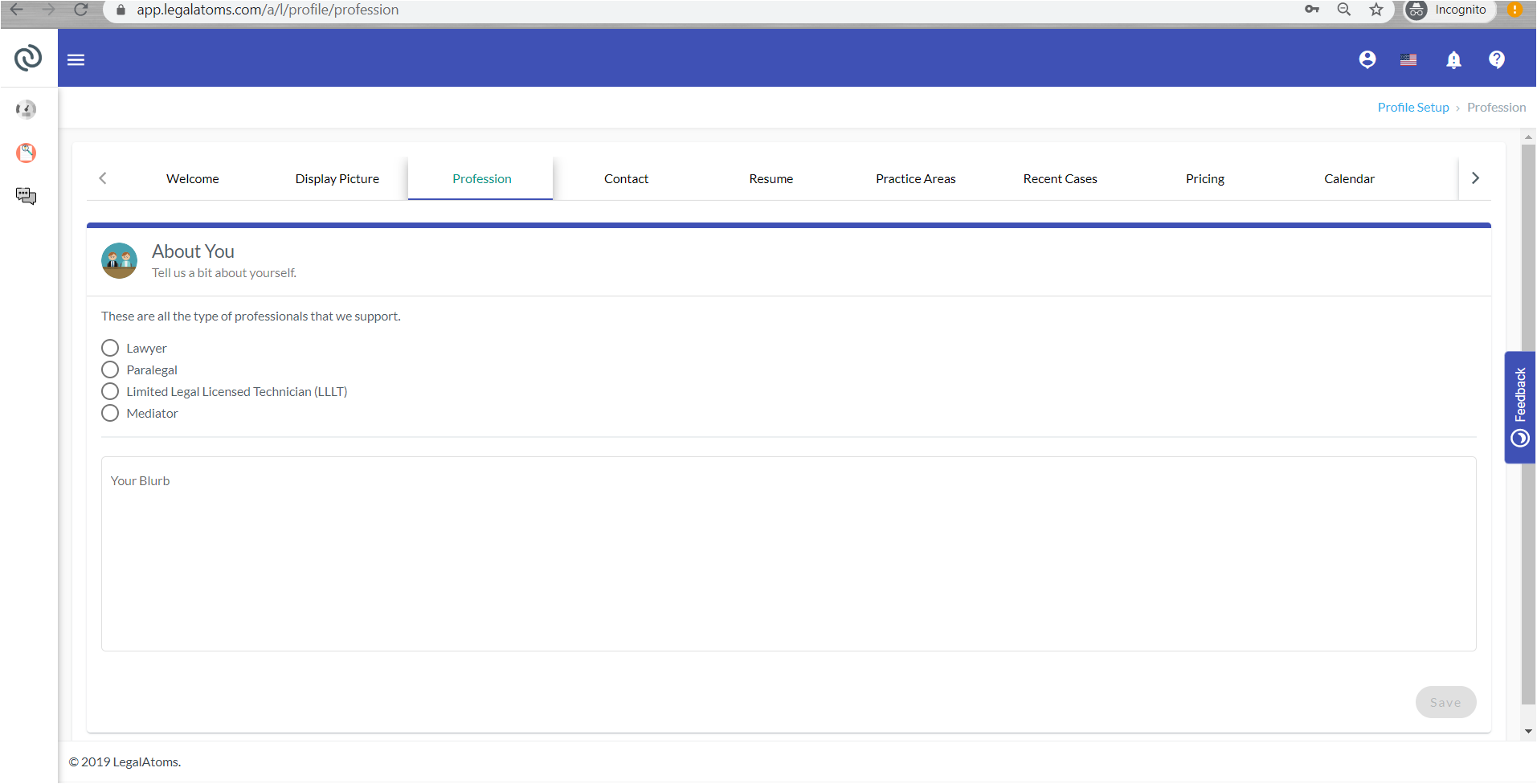 Enter your contact info
The e-mail address is pre-populated to the same email which was used for registering the account. You can change it in case your contact e-mail is different.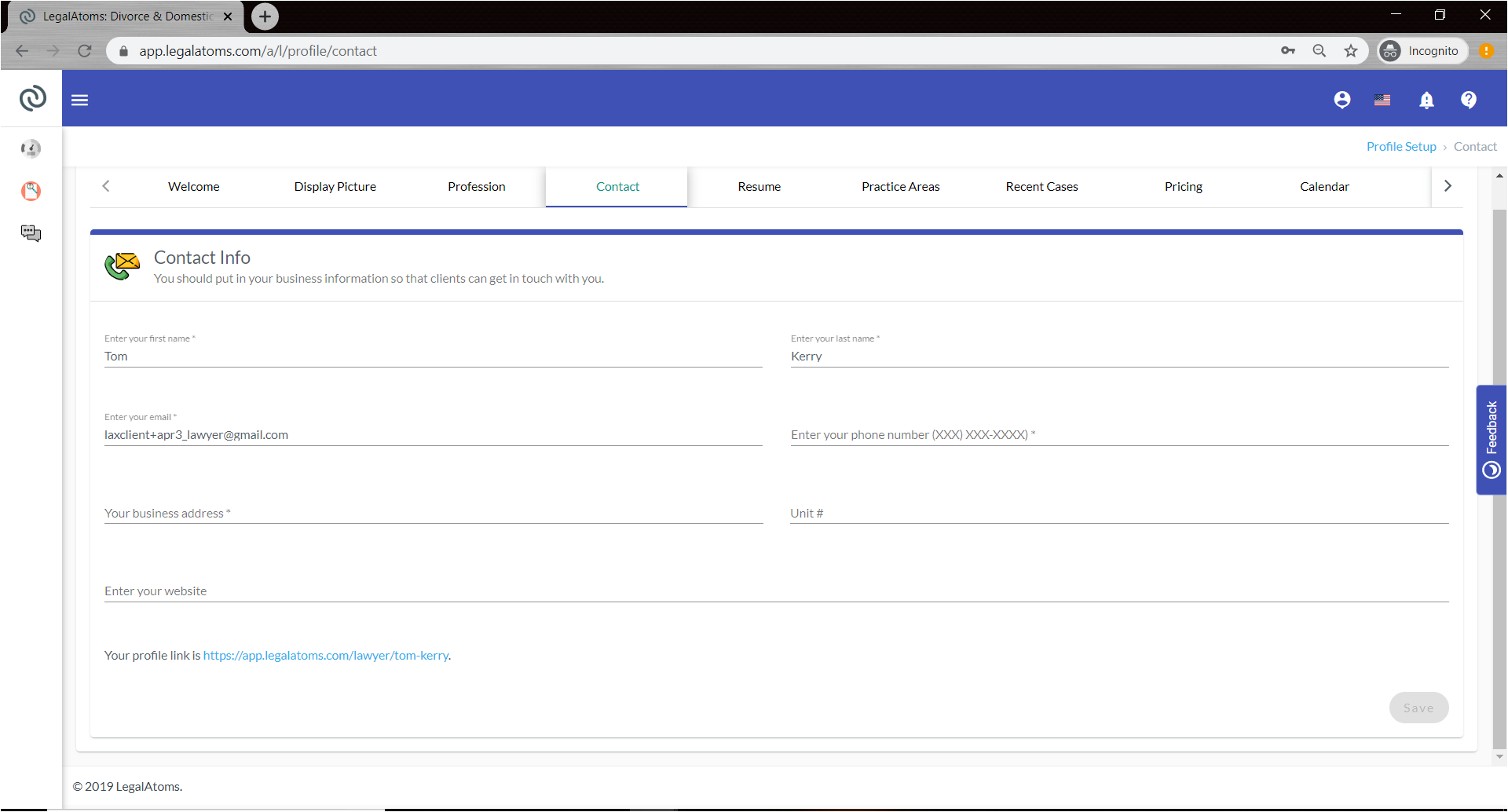 Add your resume
For organizations this could be the key expertise you practice in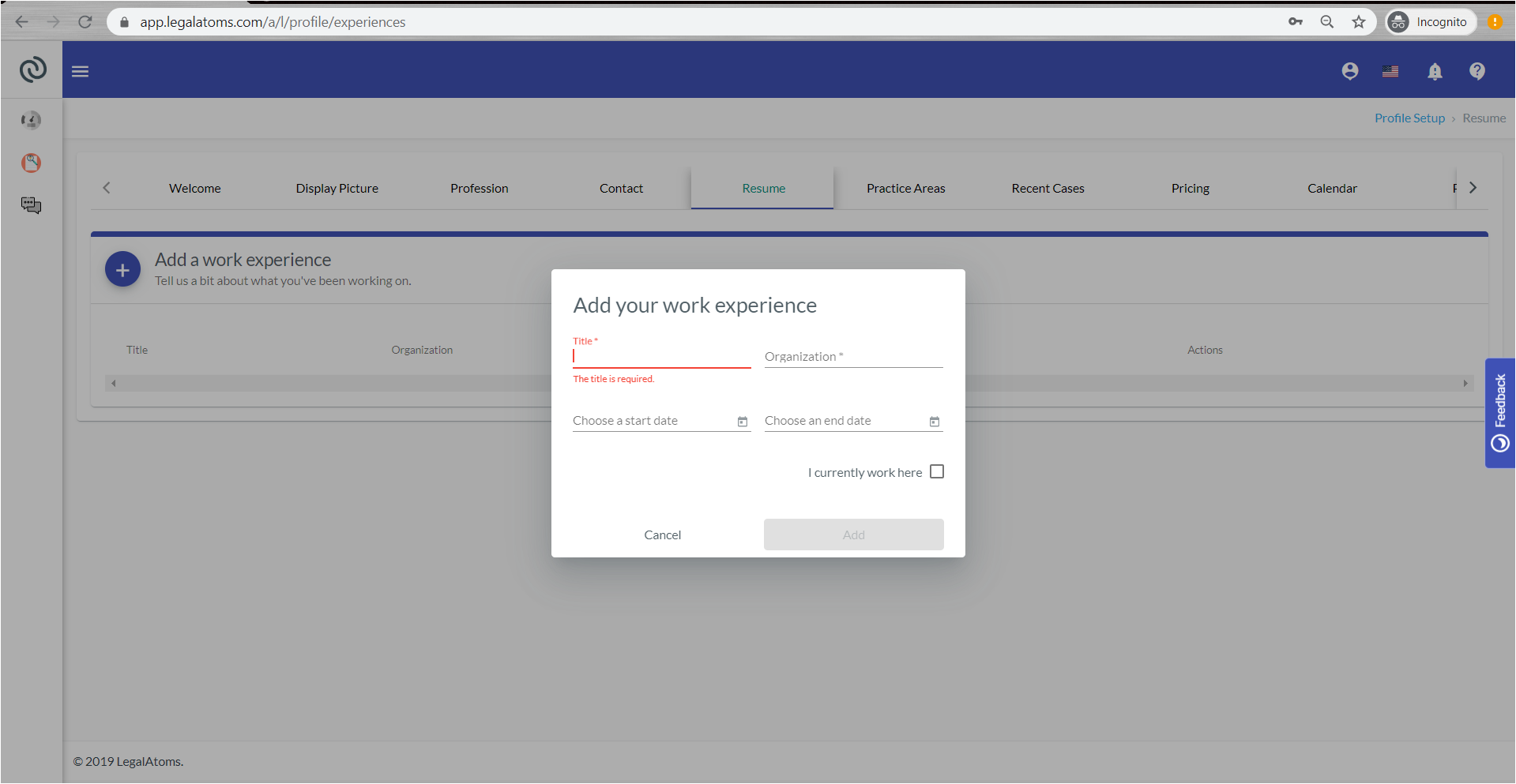 Add your practice areas. Please select as many as possible.
If you practice in Domestic Violence then please do select that as that will tell our system to show your profile to petitioners filing for Domestic Violence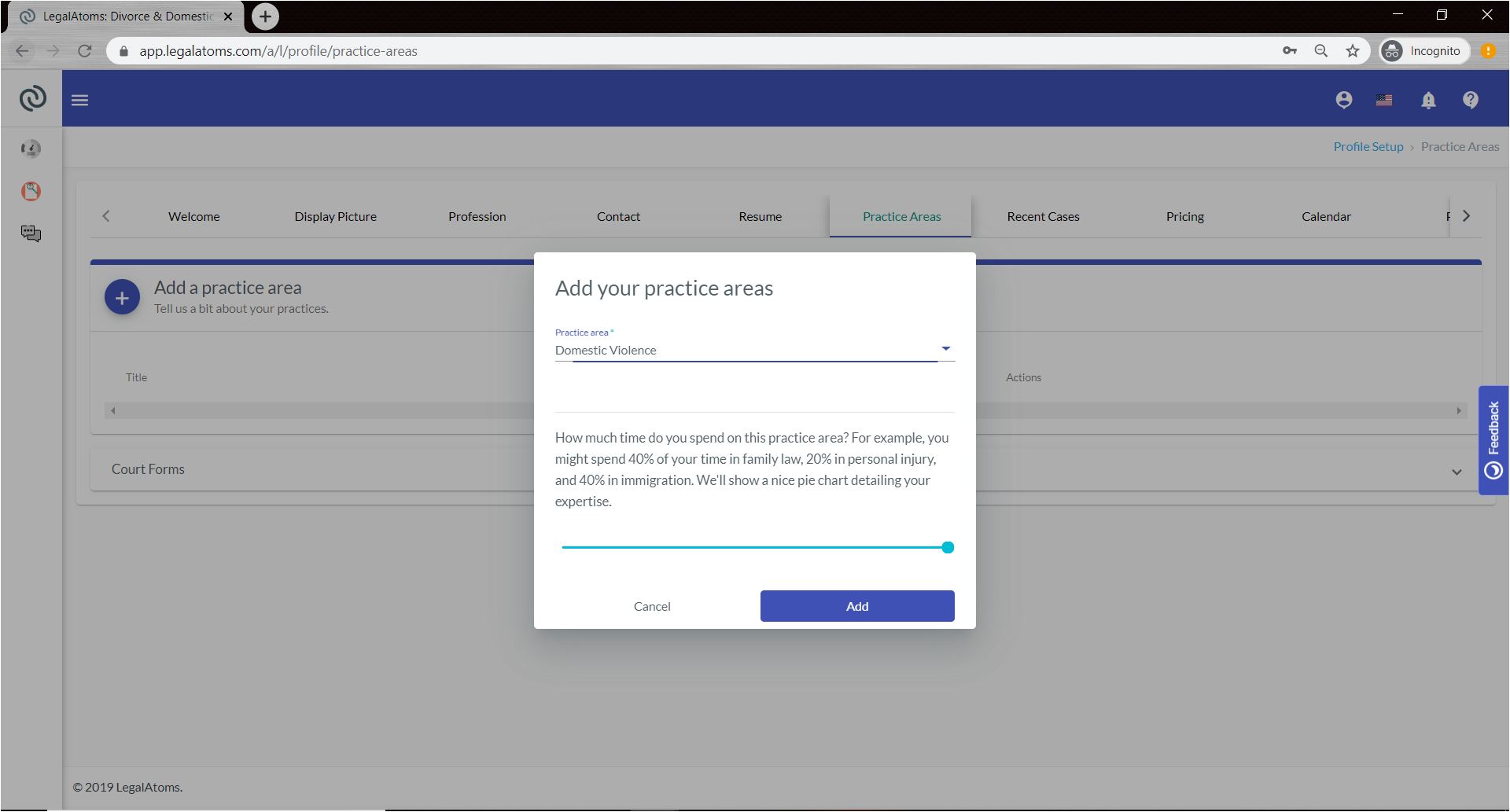 Share any information (without personal info) about your recent cases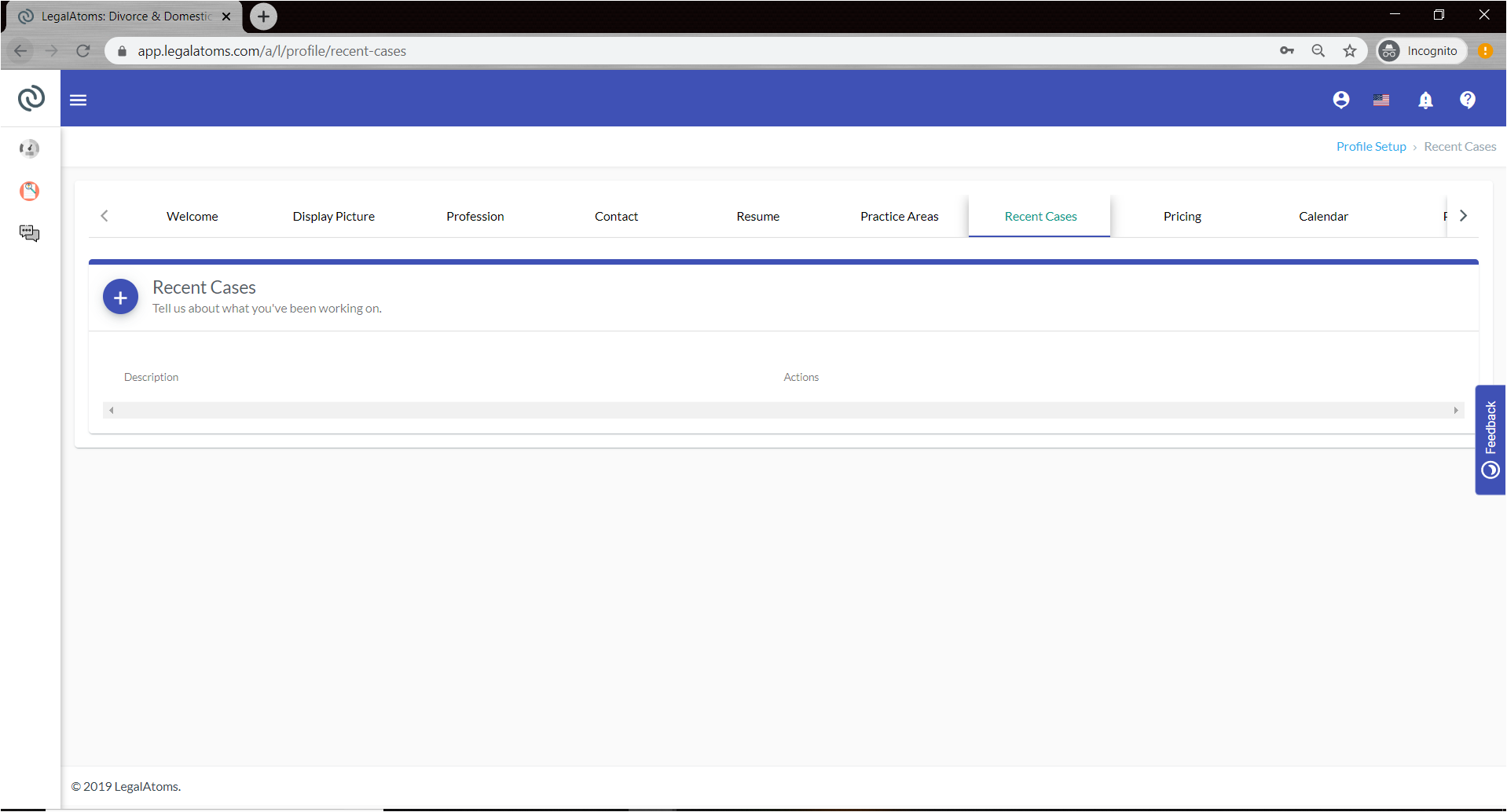 Many of our users are trying to determine who to call for help. They want to know whether the cases you have worked on are similar to their case. For example military families want to know whether you have experience with military cases as there are special rules concerning spouses who are currently deployed.
Here's an example:
"In March 2020, I helped a woman 45 years get domestic violence protection order against her spouse who was a military professional. She experience stalking and the behavior which lasted 10 years"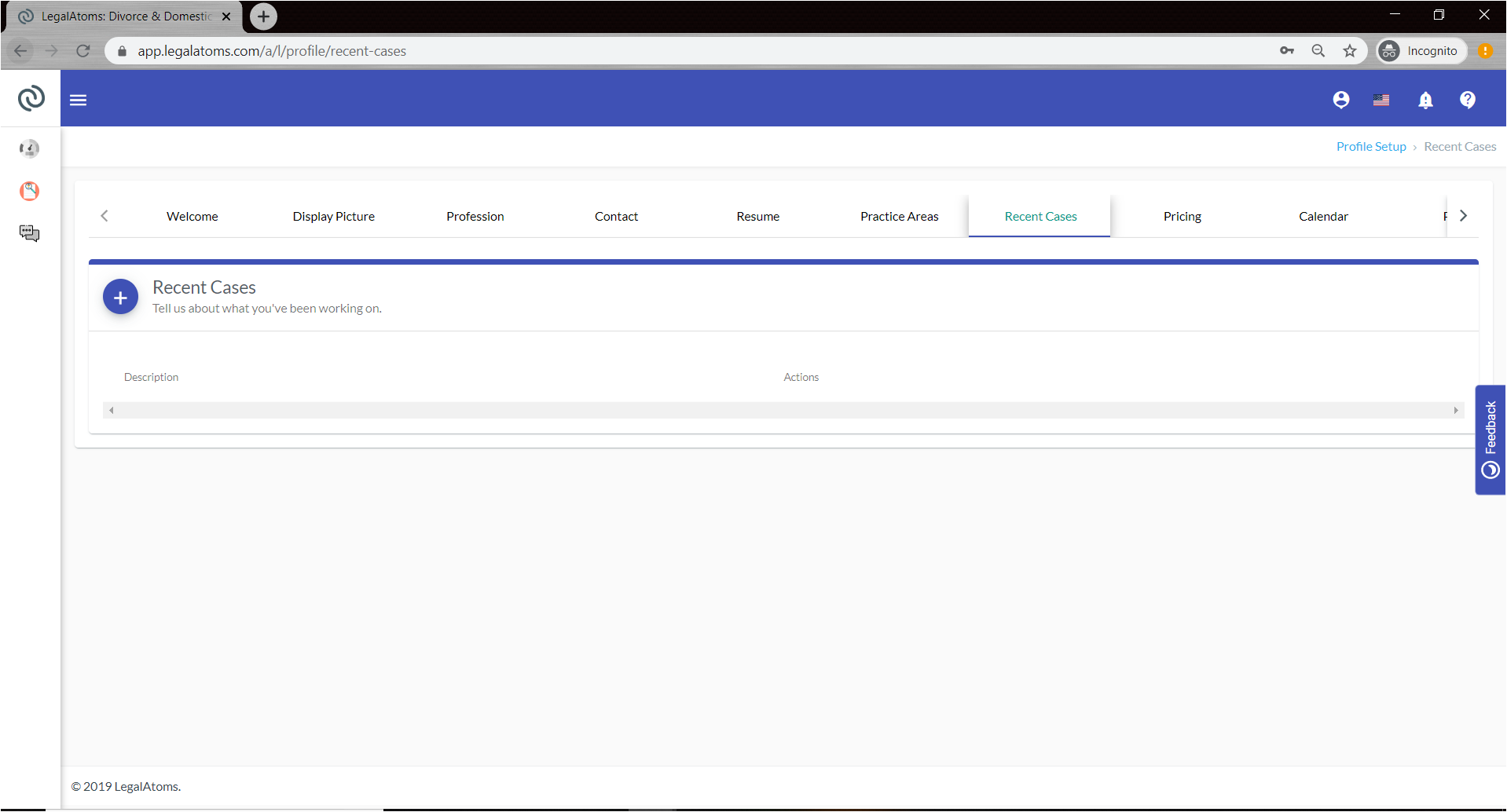 Pricing
This serves our vision of un-bundled legal services with transparent pricing
You can use this section to describe your services as packages. This is really helpful for users as a communication tool. They can see what a typical engagement with you or your organization looks like.
Some of the packages are enabled by default. Please review them and see if you want to offer them.
You can set the price for each package.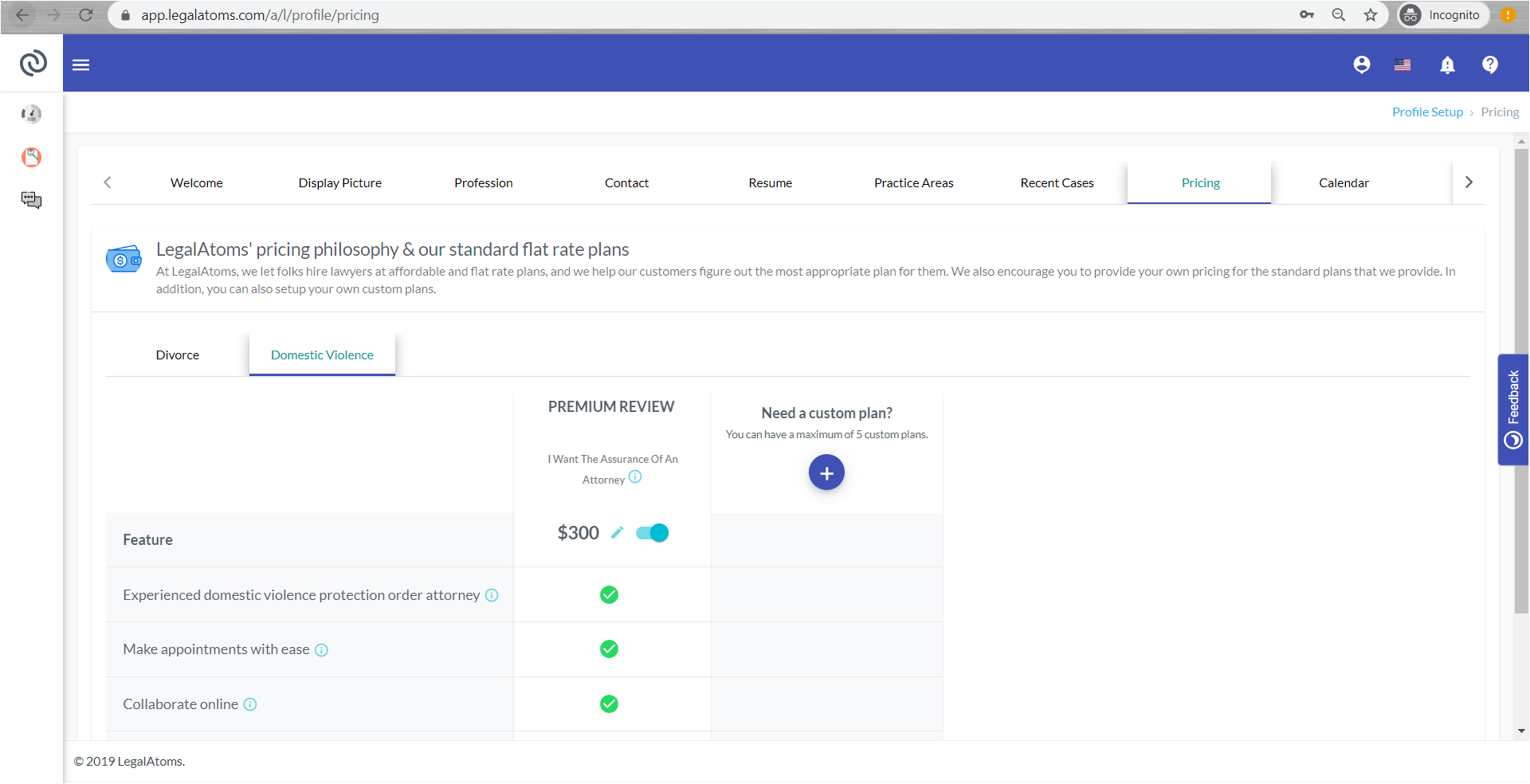 Calendar
You can optionally connect your Google calendar (Right now only Google calendar is supported) so users can make appointment requests
You still control whether to accept or reject the proposed appointments
We provide several settings to give you control e.g.
Time slots when users can make appointments
The minimum duration between appointments
Minimum heads up required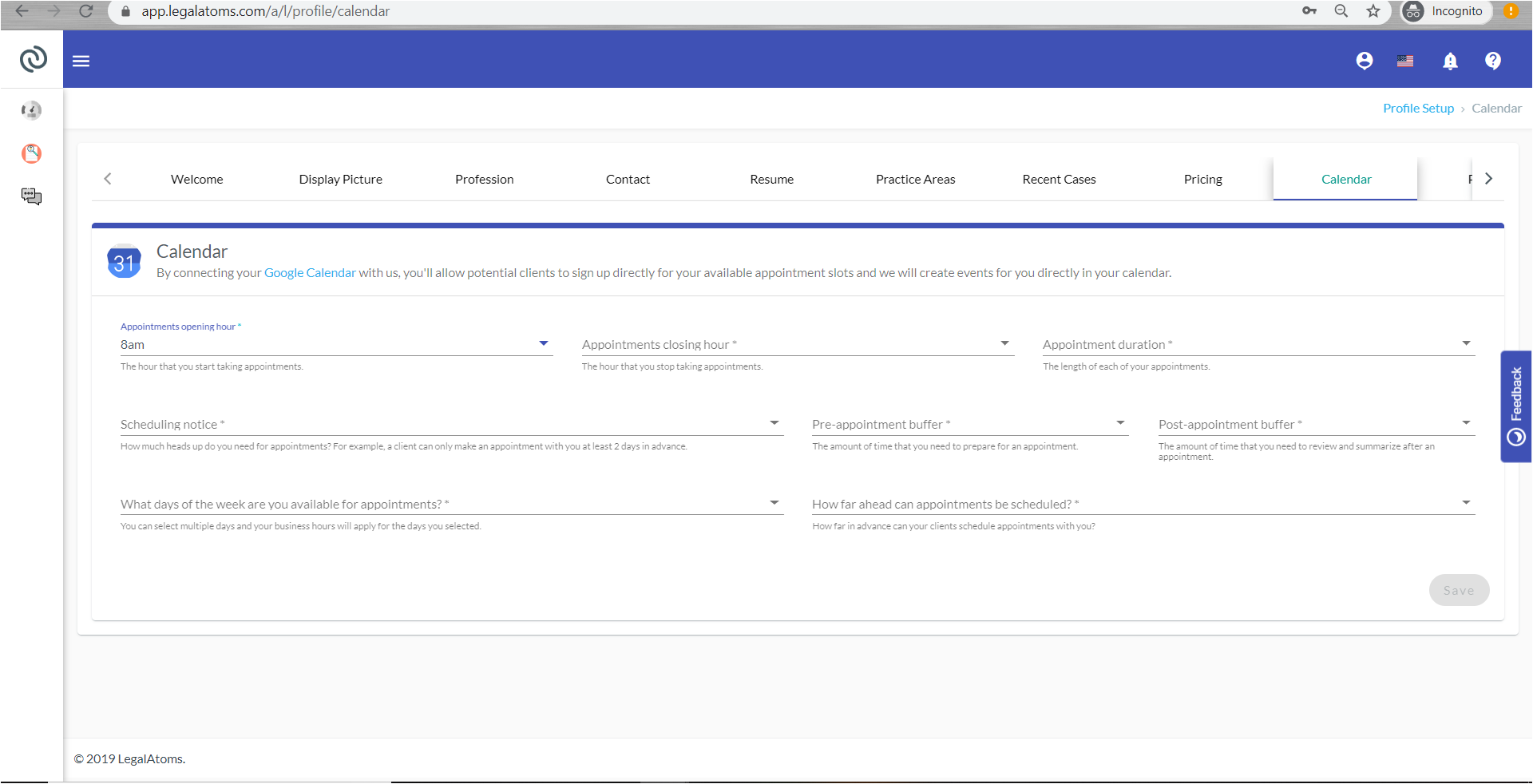 Preview your profile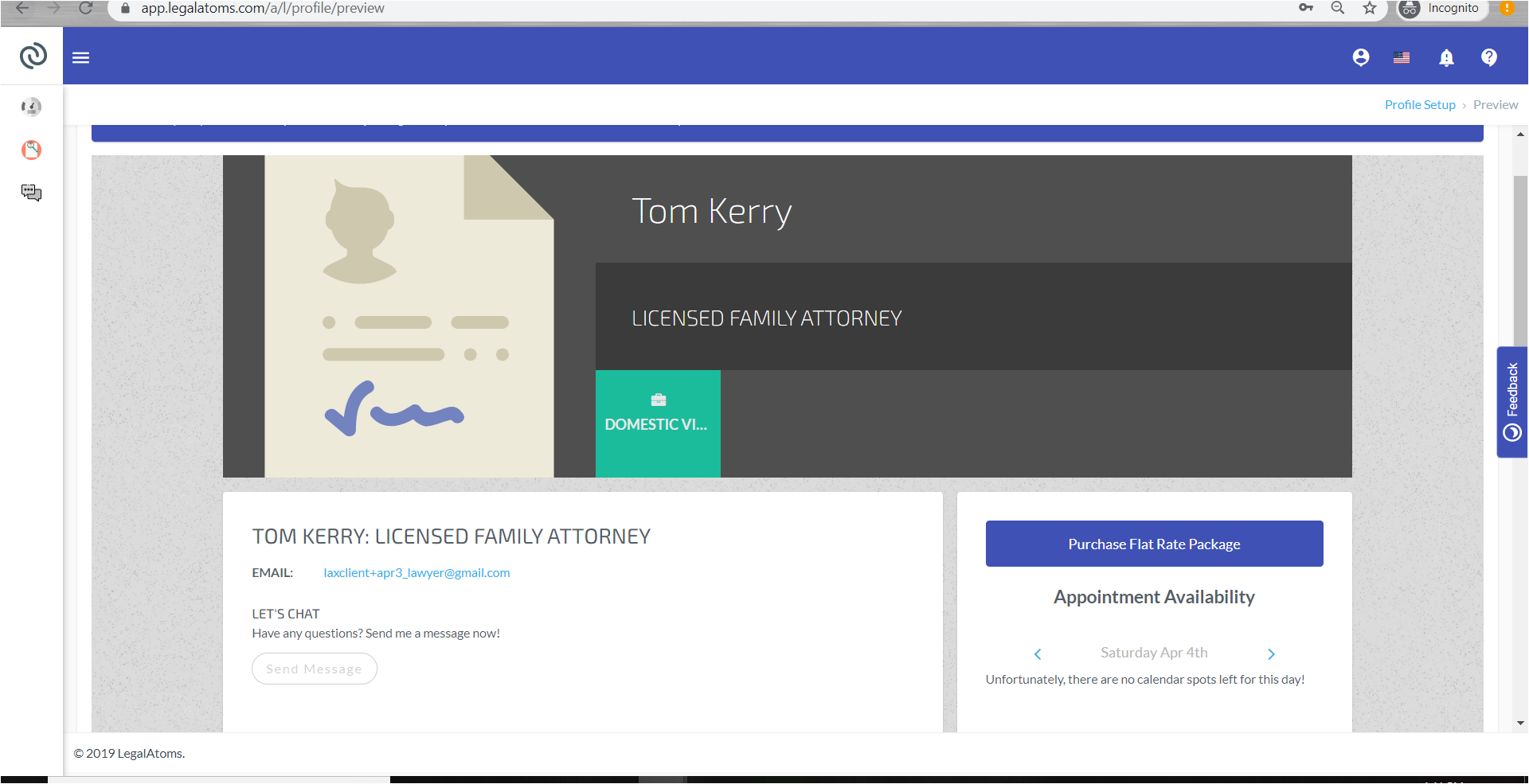 Control your profile's visibility setting